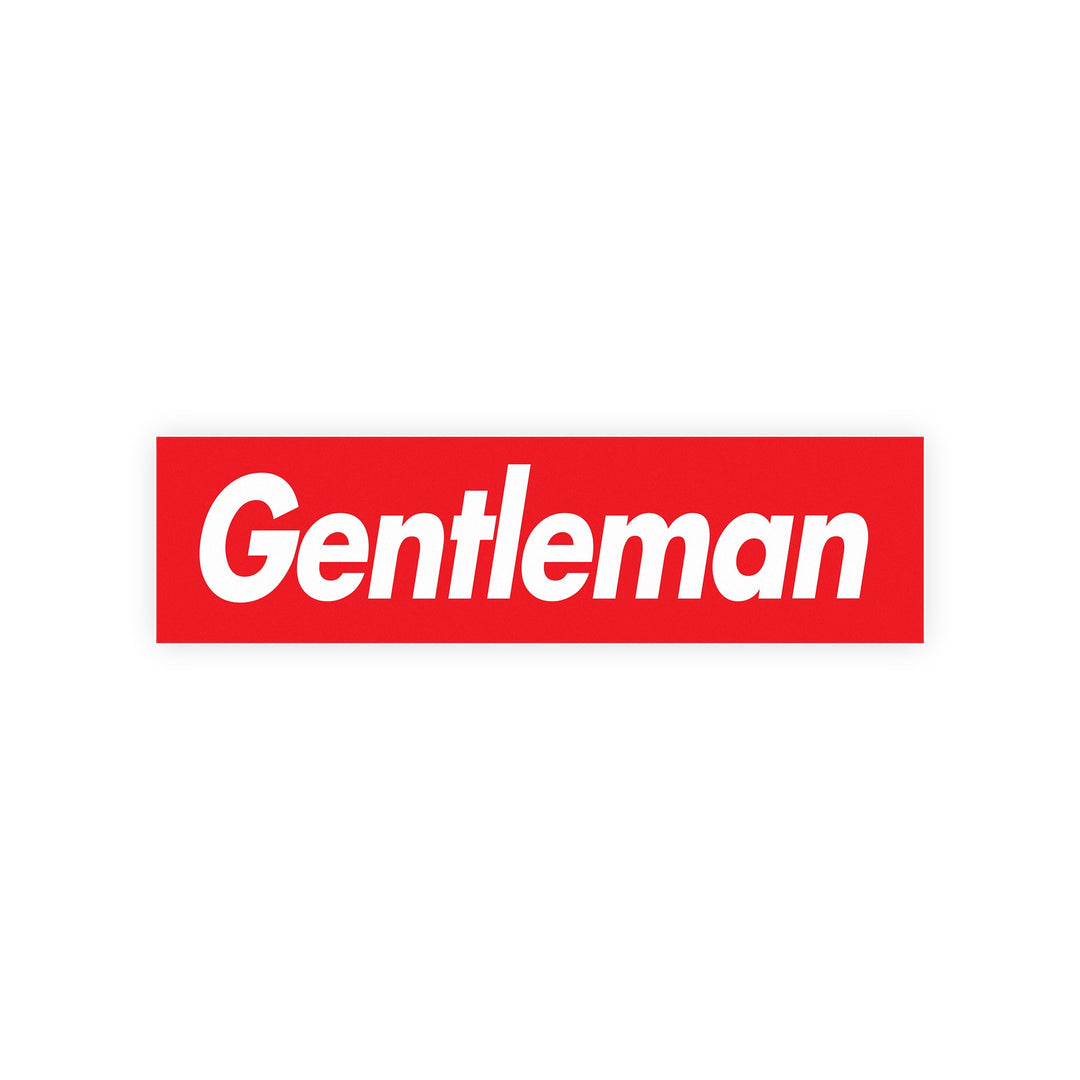 Supreme Gentleman Vinyl Sticker
1 Review
Based on 1 review
---
Available

Inventory on the way
...Lets face it, The Secret by Rhonda Byrne has done a lot more harm than good.
Specs
Supreme quality vinyl resists scratches, water, and sunlight
Will not cause Involuntary Celibacy
Specifically made for black 2008 BMW 328i coupes but will work on any other car or surface of your choosing.

Gloss finish

Adhesive backing
8" x 3"
 We do not endorse the actions of Elliot Rodger but if you need a place to send your manifesto put it in the order comments.