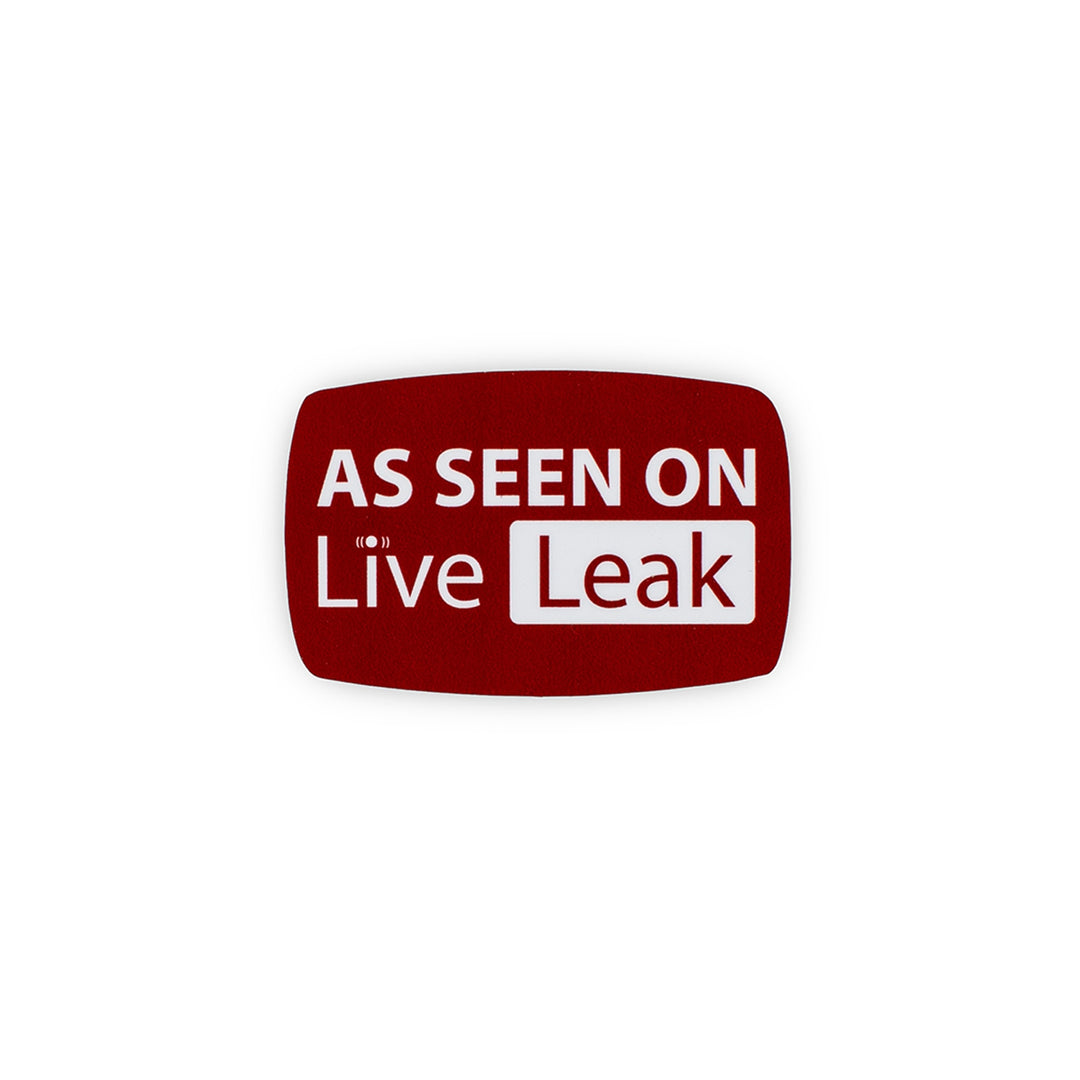 As Seen On LiveLeak Vinyl Sticker
10 Reviews
Based on 10 reviews
---
Available

Inventory on the way
Have a large, outdated industrial machine in your workplace? You've seen it turn some guy into human-meat spaghetti on the internet, consider it a public service to slap one of these on next to the typical warnings.

Perfect for hard hats & welding masks!
R.I.P. LiveLeak 2006-2021

Specs
Durable vinyl resists scratches, water, and sunlight

Adhesive backing

2" x 3"