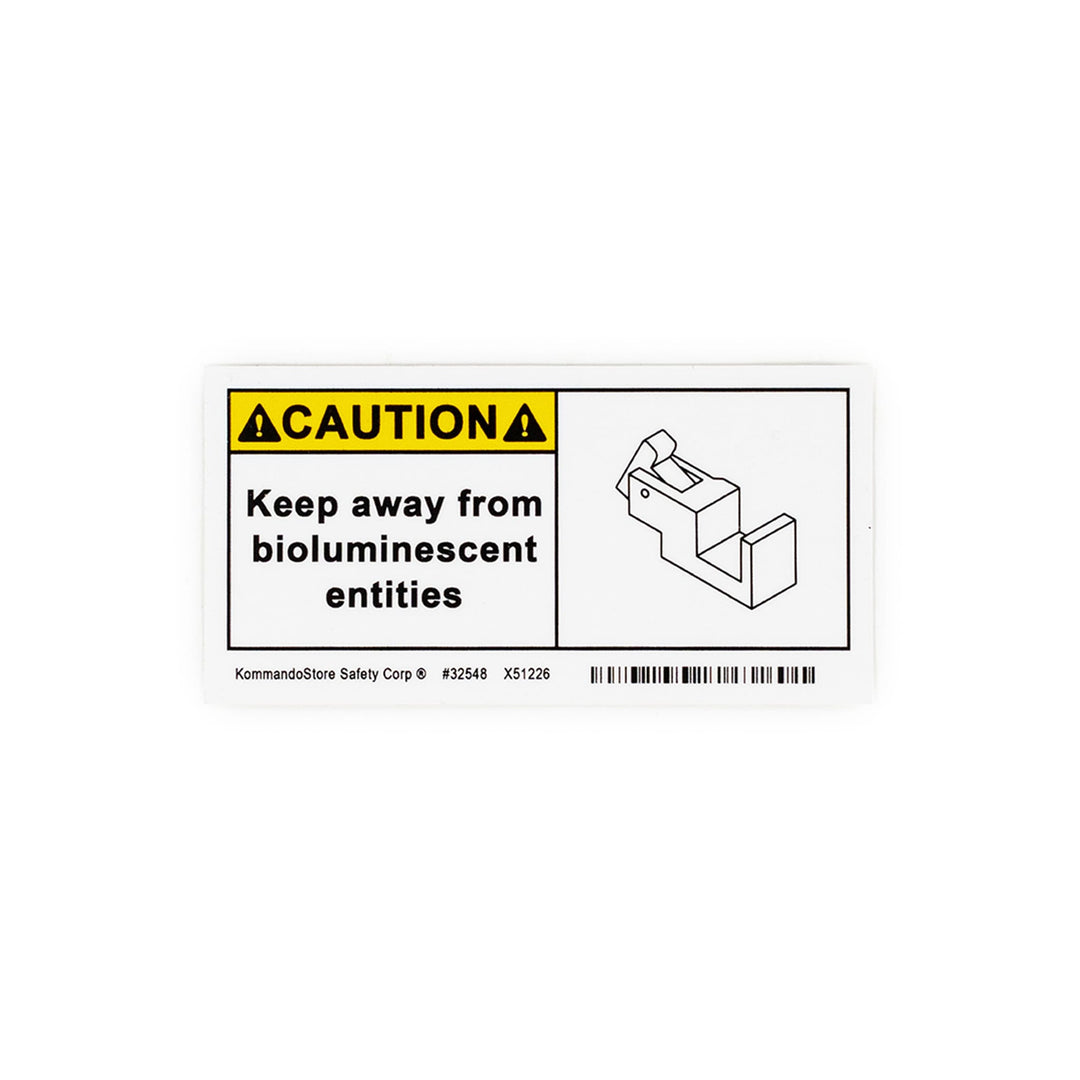 Bioluminescent Entities Caution Sticker
11 Reviews
Based on 11 reviews
---
Available

Inventory on the way
--///WARNING///--
Extreme danger when exposed to bioluminescent entities - exercise caution when using this device.
Kommandostore Safety Korp is looking out for you — always be safe around any questionable or otherwise overly curious individuals looking to investigate.

Specs
Durable vinyl resists scratches, water, and sunlight

Adhesive backing

1.5" x 3"