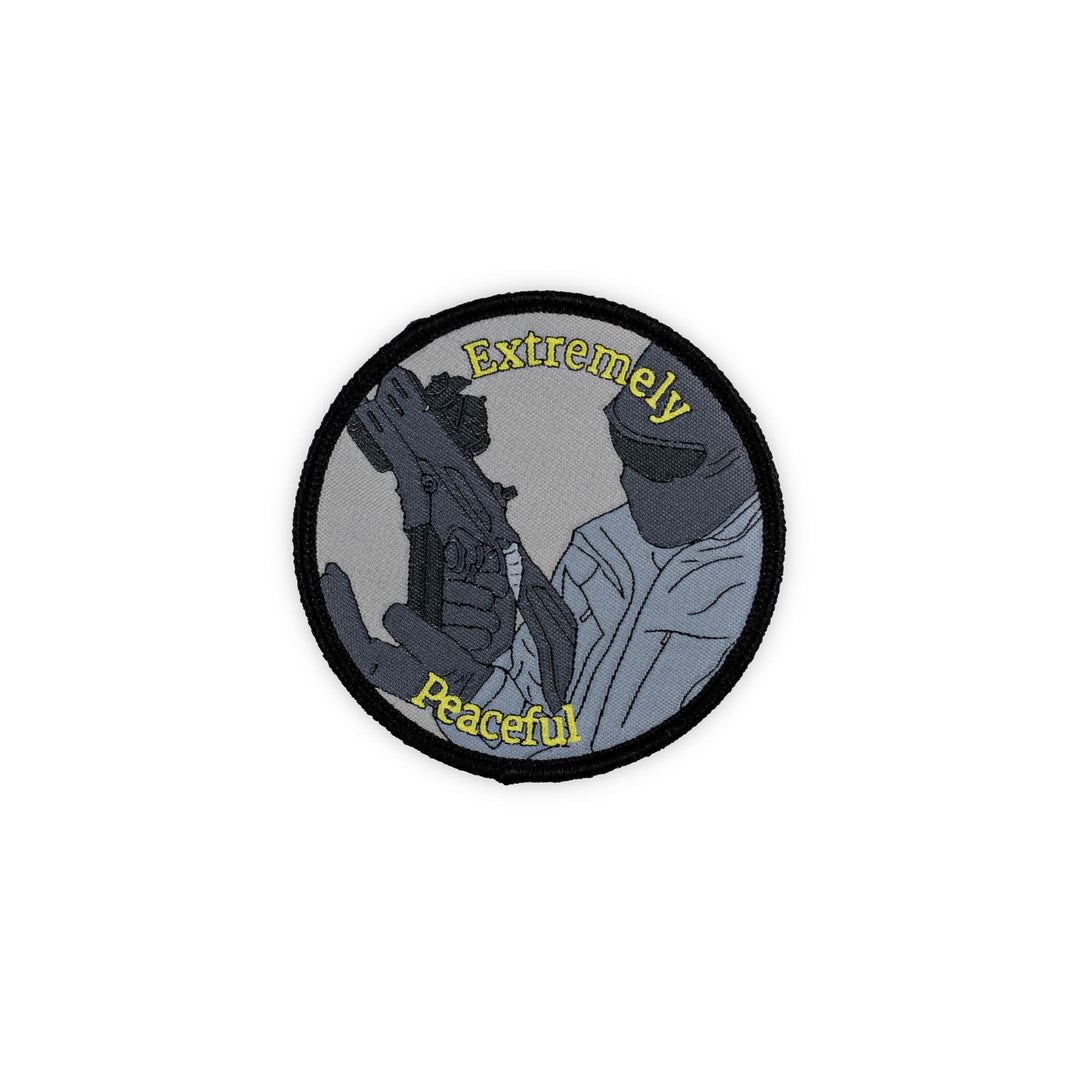 Extremely Peaceful Patch
18 Reviews
Based on 18 reviews
---
Available

Inventory on the way
The Iconic meme from the documentary, "Plastic Defence: Secret 3D Printed Guns In Europe" (watch here)
This patch, and thereby the artwork was made with direct permission from the man himself before he passed away. We've only just got around to making it a reality.
"Im of the opinion that to bear firearms is a human right. The government or the entity that has rule over you has an executive force. The police, the military – they have firearms. To be able to escape that injustice, they [citizens] need to have the same force on an individual level as the executive force of the government entity that is ruling over them. So this is my ideological reasoning. A different reason as to why I am risking everything to be able to own and bear firearms… is because I'm extremely enthusiastic about them." — JStark
R.I.P. 
JStark1809 created the 3D printed FGC-9, which stands for F**k Gun Control 9(mm). His original goal was to make a pistol that could be built only with parts available in Europe. Especially in Germany, where JStark lived, guns are strictly regulated with a system of IDs and ammunition sales controlled by the government. He was also a founding member of Deterrence Dispensed, a large decentralized network of 3D printers.
Two days after a SWAT raid was conducted in June 2021, JStark1809 was found dead in his car. He probably knew he was building his own funeral pyre in all that he did, refusing to compromise or equivocate. But he did it for us. Whether you think of him as a hero, martyr, or even a criminal, JStark was undoubtedly a trailblazer of homemade firearms much like Philip Luty. 
Specs
Embroidered fabric patch
Hook and Loop backing
3" diameter