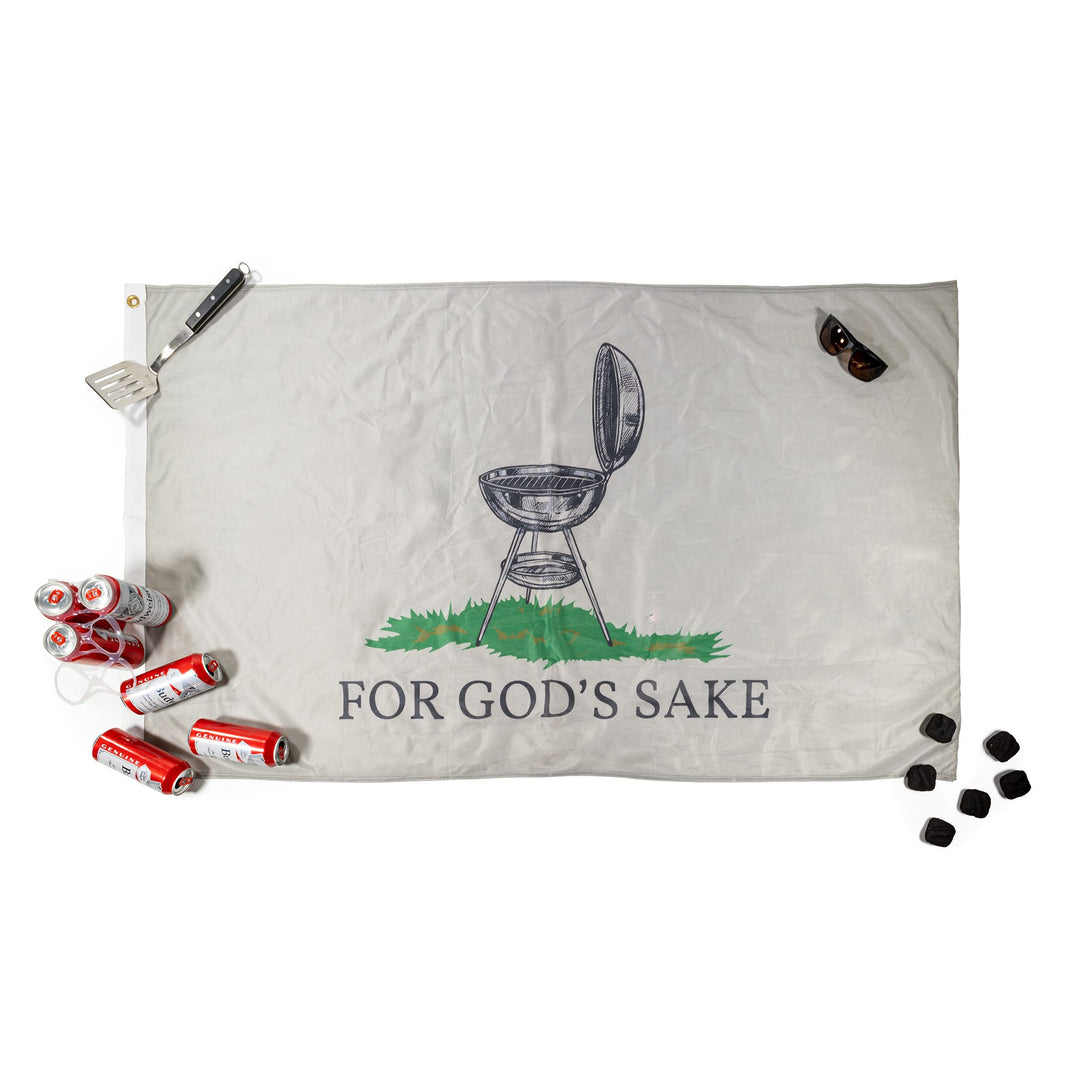 The world is a bothersome place. "People" want to know what direction you are on the political compass, what your tarot card reading said about your horoscope sign, which spice girl you are, which way you put your toilet paper roll on the holder, what you just watched on Netflix, the list goes on...

We've had it. We want to be left alone. We just want to grill, for god's sake! 

Fly the Grill-dsen flag high and boast your "I do not care leave me alone" pride.
Specs
3' x 5' 
100% polyester knit
Two grommets for hanging
One-sided semitransparent print for indoor applications
Indoor Use Is Suggested to Maximize the Life of the Flag.
98%
of reviewers would recommend this product to a friend