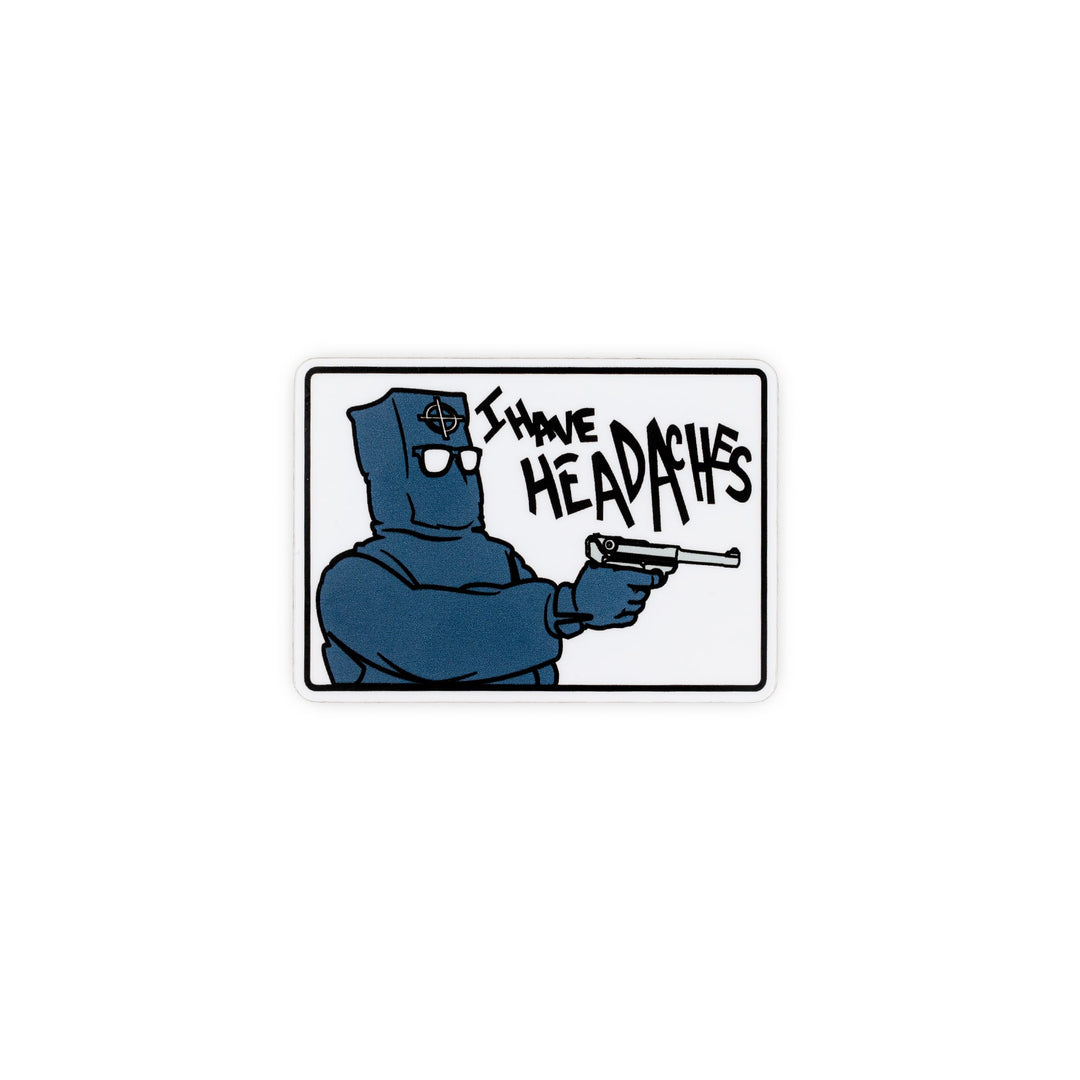 I Have Headaches Sticker
21 Reviews
Based on 21 reviews
---
Available

Inventory on the way
 Mimicry is the best form of flattery, and it does well to confuse the blue meanies.
I HOPE YOU ARE HAVING LOTS OF FUN IN TRYING TO CATCH ME THAT WASNT ME ON THE TV SHOW WHICH BRINGS UP A POINT ABOUT ME I AM NOT AFRAID OF THE GAS CHAMBER BECAUSE IT WILL SEND ME TO PARADICE ALL THE SOONER BECAUSE I NOW HAVE ENOUGH SLAVES TO WORK FOR ME WHERE EVERYONE ELSE HAS NOTHING WHEN THEY REACH PARADICE SO THEY ARE AFRAID OF DEATH I AM NOT AFRAID BECAUSE I KNOW THAT MY NEW LIFE IS LIFE WILL BE AN EASY ONE IN PARADICE DEATH.
Specs
Durable vinyl resists scratches, water, and sunlight

Adhesive backing

2.13" x 3"