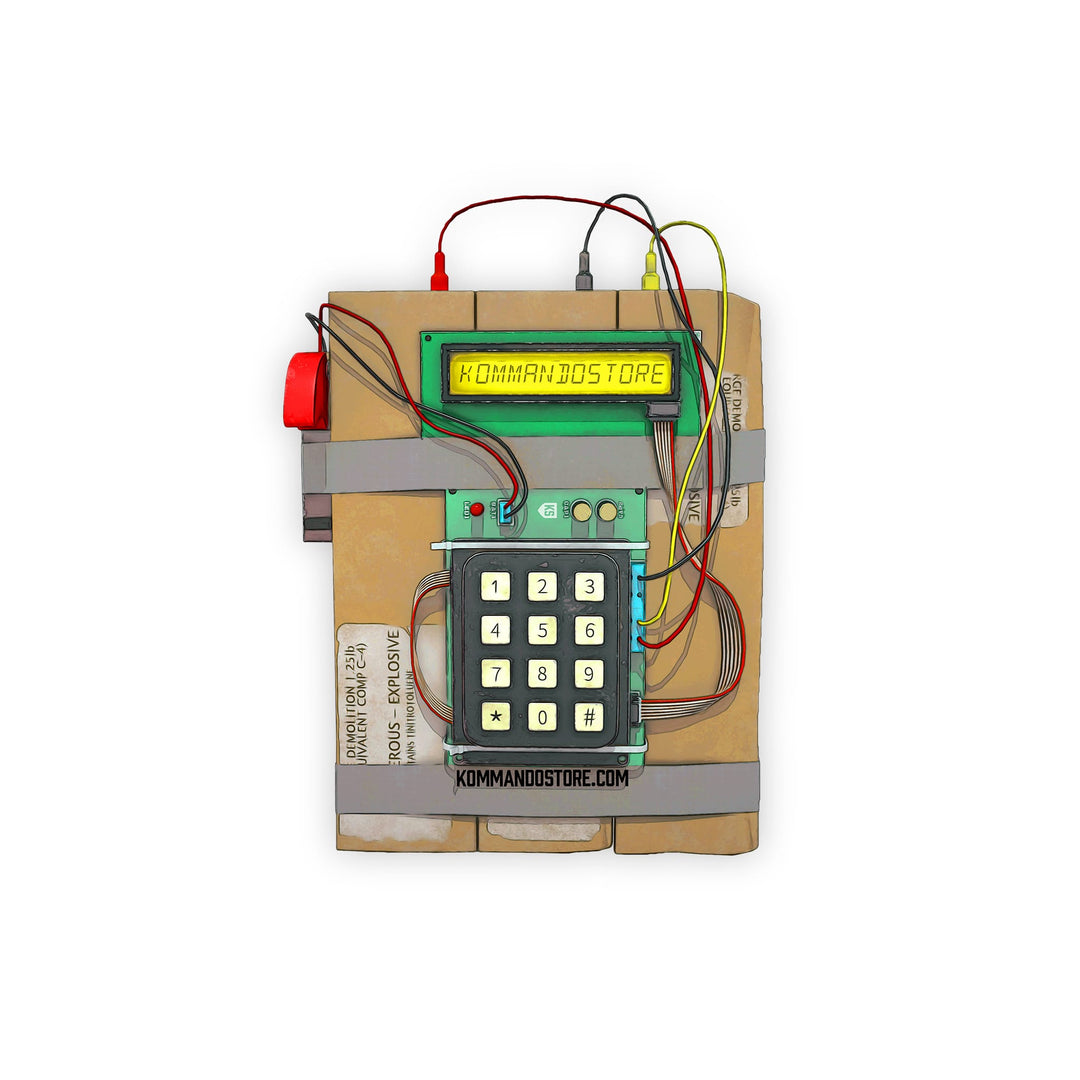 KommandoStore Defuse Transfer Sticker
2 Reviews
Based on 2 reviews
---
Available

Inventory on the way
You probably shouldn't stick this on your car if you're planning on going over the border.
Application tips

This is a vinyl transfer sticker, meaning there are 3 total layers: the backer, the vinyl sticker itself, and the transfer tape.

To apply, peel the transfer tape off at a shallow angle and ensure none of the vinyl lettering is left behind on the backer. Prepare the surface you wish to stick to by making sure it's as clean as possible, then apply the sticker like you would a normal one, using a credit card to push all the bubbles you can out. Peel off the clear transfer tape at a sharp angle, ensuring the lettering doesn't come with it. The remaining vinyl should be in perfect alignment with little to no bubbles.

Specs
Durable vinyl resists scratches, water, and sunlight
Includes clear transfer tape for easy application
Adhesive backing
3.6" x 5"