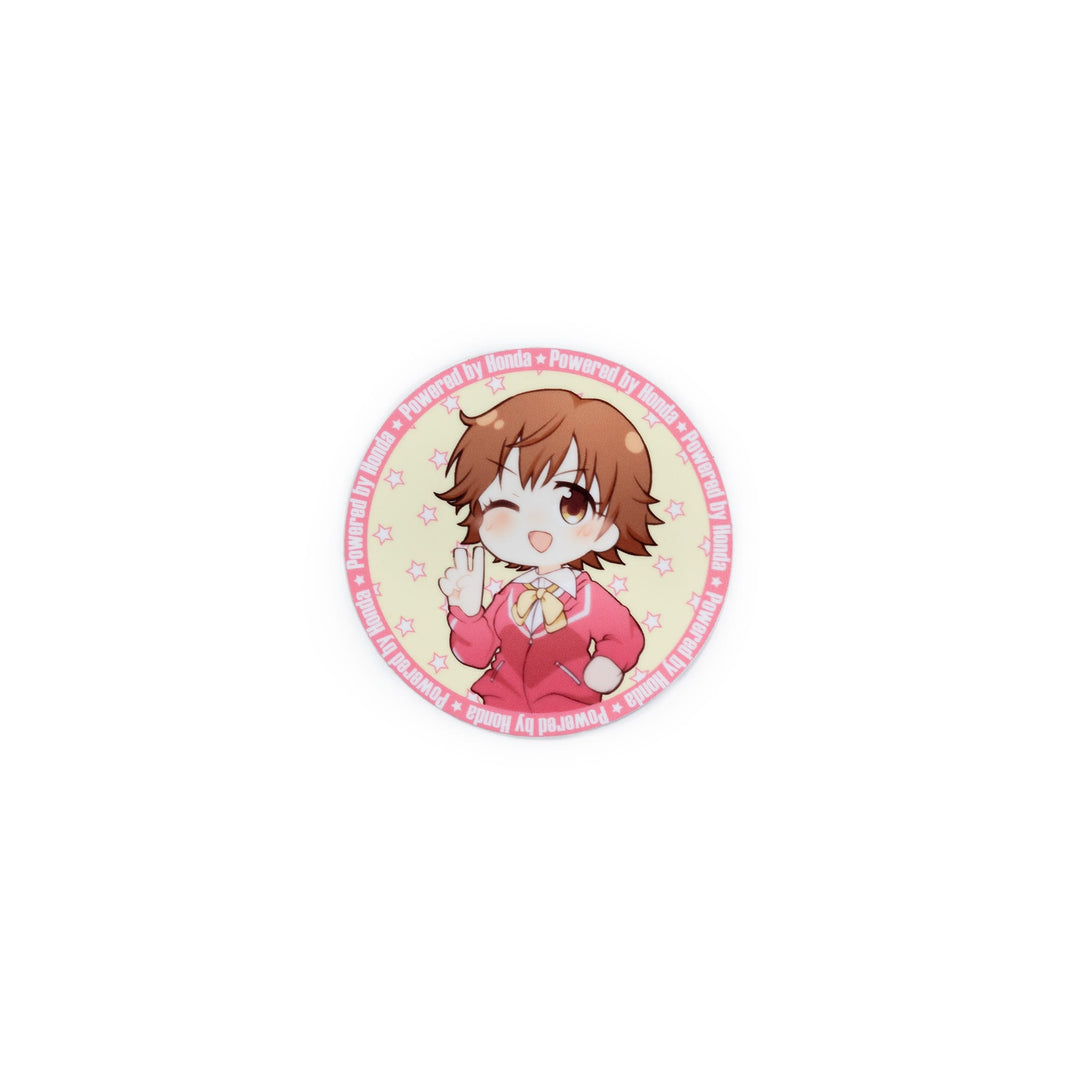 Powered by Mio Honda Vinyl Sticker
3 Reviews
Based on 3 reviews
---
Available

Inventory on the way
Ryoute hirogete motto zenshin shiyou
Kao agete itsumo zenryoku de go
Kokoro no junbi ok? senobi shitara rirakkusu
Ashita e kakedashite yukou!
Here at KommandoStore we believe in tomboy supremacy. She probably has a lot more torque than a B16b motor, but you could probably squeeze out a few more foot pounds with the help of this sticker.
Specs
Updated for 2023: Now in high definition!
Durable vinyl resists scratches, water, and sunlight

+10 horsepower to any Honda product (even the generators)
Adhesive backing
Gloss finish
3" Diameter