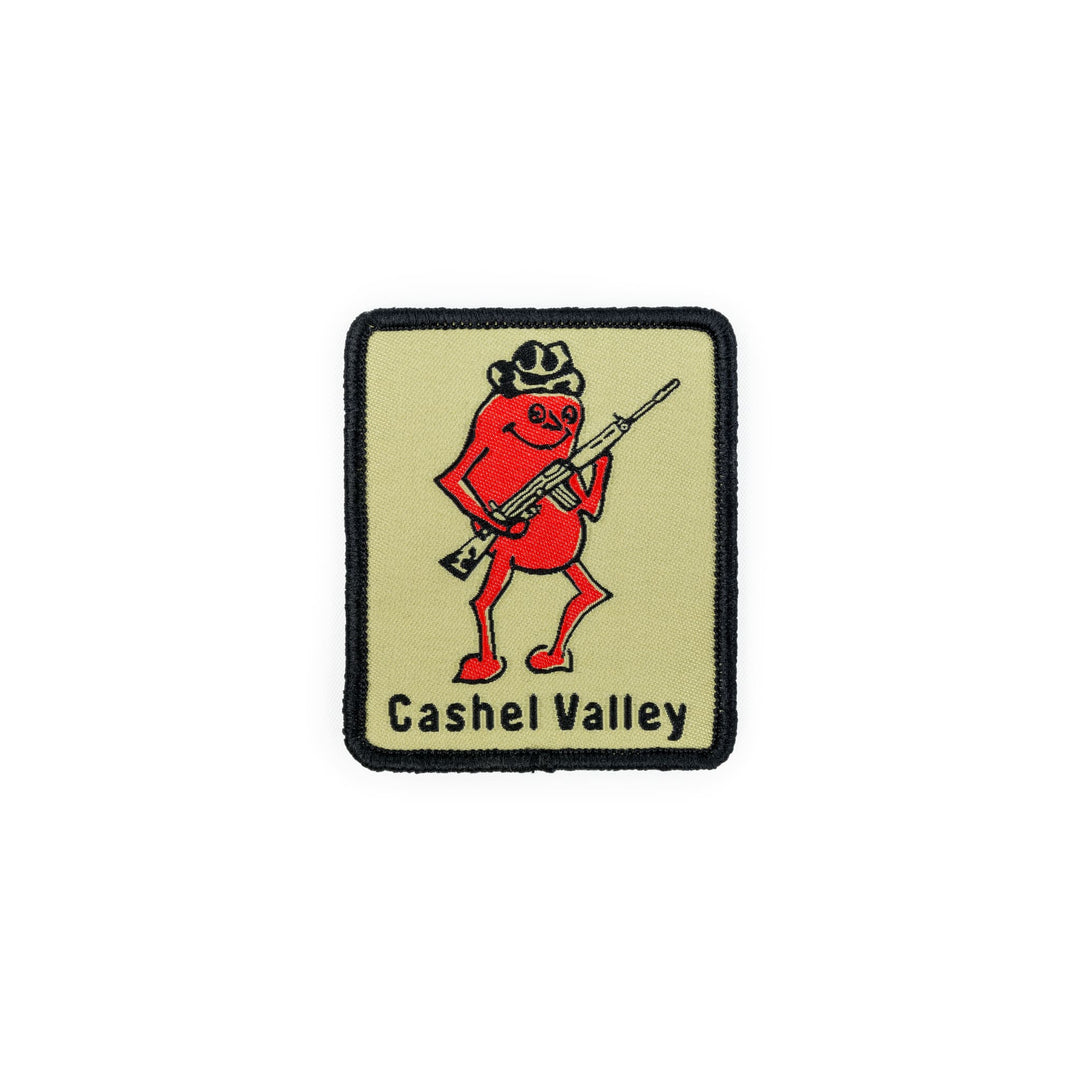 Rhodesian Cashel Valley "Bean Man" Patch
39 Reviews
Based on 39 reviews
---
Available

Inventory on the way
Featured on VICE and Info Wars

You're probably thinking to yourself:
"Is that a kidney? Why does he have a rifle? Why can't I feel my feet? Am I dying?"
Take a moment to breathe, read on, and all will be clear.

Cashel Valley is a region in Zimbabwe (formerly Rhodesia), about a bean's throw away from the Mozambique border. This blessed basin was a paradise for cash crops, producing mostly (you guessed it) beans. Due to its near-border location, it was a hotspot for guerrilla activity. Terrorists would use the mountain pass as an easy way to covertly cross the border. These triflers would often mine roads around farms, engage in various skirmishes, and generally make life hell for already-stressed farm folk. Tragically, landmines remain a serious issue in the gorgeous region even today.

Ian Smith's Ministry of Internal Affairs dispatched specialized troopies to deal with the growing insurrection. These men received serious weapons training to stomp out rebels, which seemed to sprout like legumes from across the border.

The patch pictured is a detailed recreation of the insignia worn by the elite troops tasked with guarding this vital district. Don it, grab your FAL, and walk proud as a bean among beans... And a real hero.

Specs
Embroidered fabric patch

Hook and loop backing


3" x 2.5"