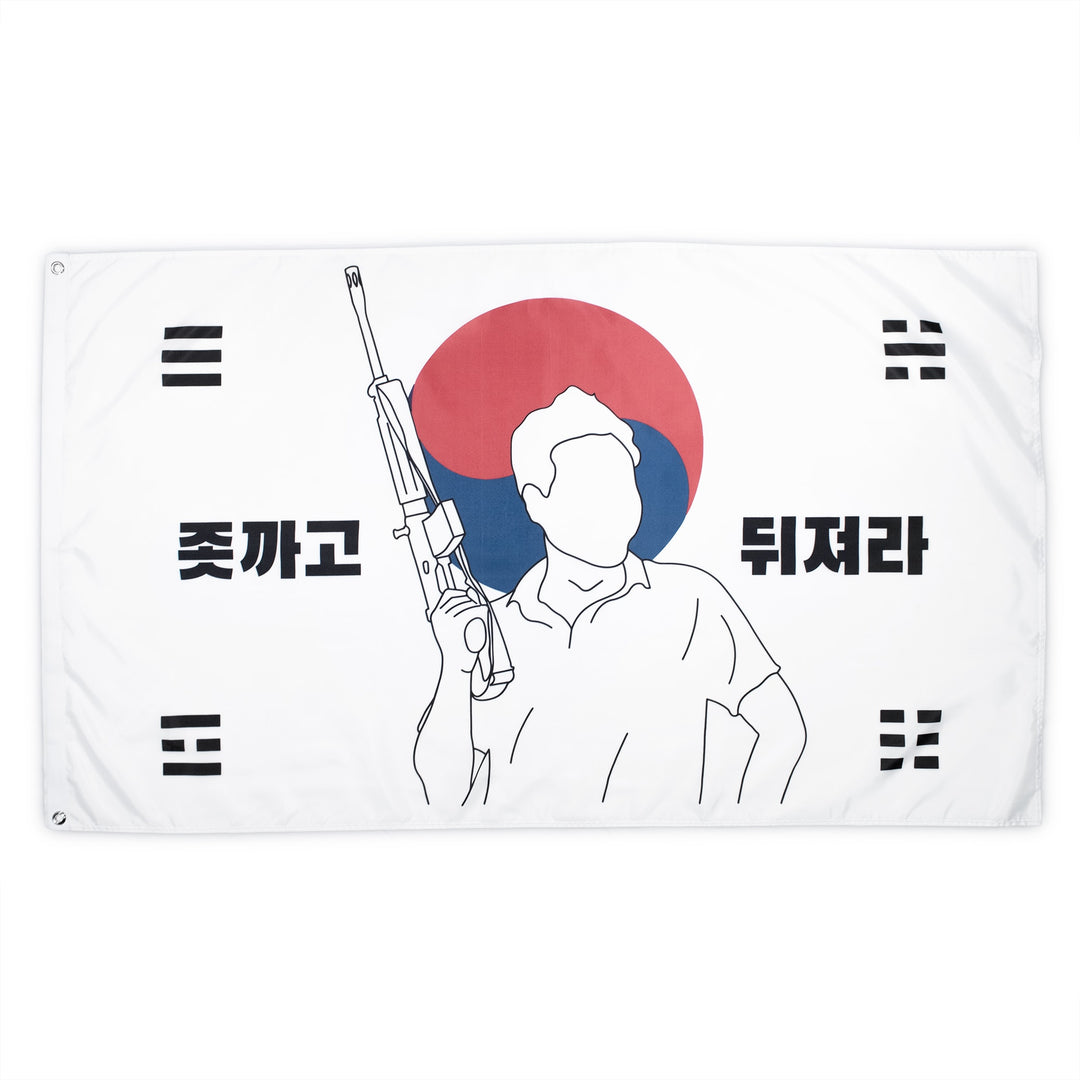 The phrase on the flag reads, 좃까고 뒤져라, or (roughly) in English, "F**k off and die"
Racial tensions were already high between African Americans and Koreans in Koreatown, and when the LA riots kicked off in '92 all hell broke loose.  When the police offered little to no help in Koreatown, men young & old armed with whatever they could muster defended their businesses from the roofs. No deaths resulted from this, only warning shots. 
After 6 days the Riots subsided after intervention from the US army and Koreatown sustained the most damage in the entirety of LA. Even smoldering and looted their community remained tightly knit and strong spirited.
Specs
3' x 5' 
100% polyester knit
Two grommets for hanging
One-sided print
Indoor Use Is Suggested to Maximize the Life of the Flag.
86%
of reviewers would recommend this product to a friend