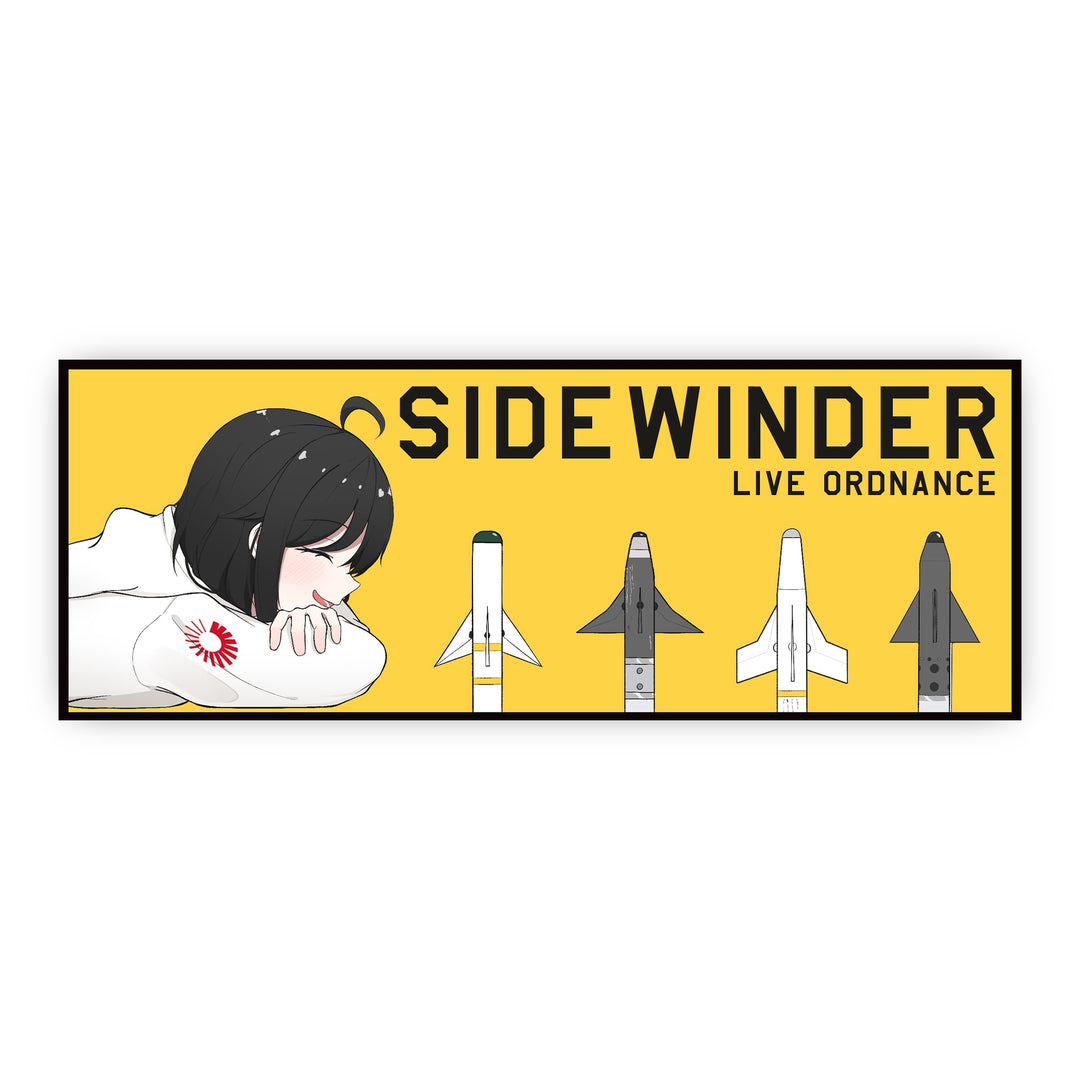 Aim-9 Sidewinder Atamonica Sticker
141 Reviews
Based on 141 reviews
---
Available

Inventory on the way
>Tfw no tomboy sidewinder gf locking on to you and obliterating your fuselage like the cheap, outdated MiG-21F-104 you are.

We've collaborated with everyone's favorite plane-waifu artist Atamonica to bring you a devilishly cute air to air missile. This exclusive vinyl slap features sidewinder-chan and her missile buddies at a sleepover probably gossiping about AMRAAM (we'll never know, but we've been told "It's a girl thing" and that no boys are invited to the sleepover).
Specs
May cause urgent desire for an air-to-air ordnance gf
Durable vinyl resists scratches, water, and sunlight
Matte finish
Adhesive backing
8" x 3"