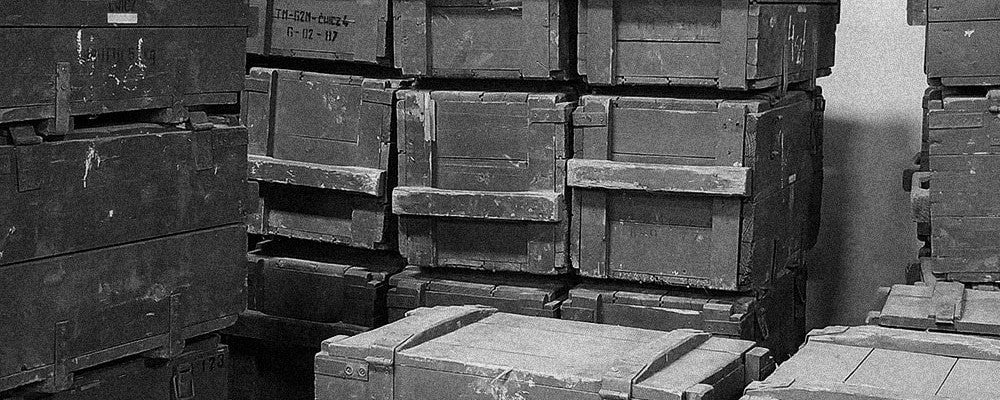 Small Business & Creator Highlights
This year we're focusing on giving back to the online community that has supported us over the last decade.
To do this, we're partnering with small businesses and creators from all corners of the globe. From signal boosts on social media to full blown collaborative efforts, we want to use our platform to promote and highlight people who deserve it.

Featured products on the Collab Corner move fast and update often, so make sure to check in regularly.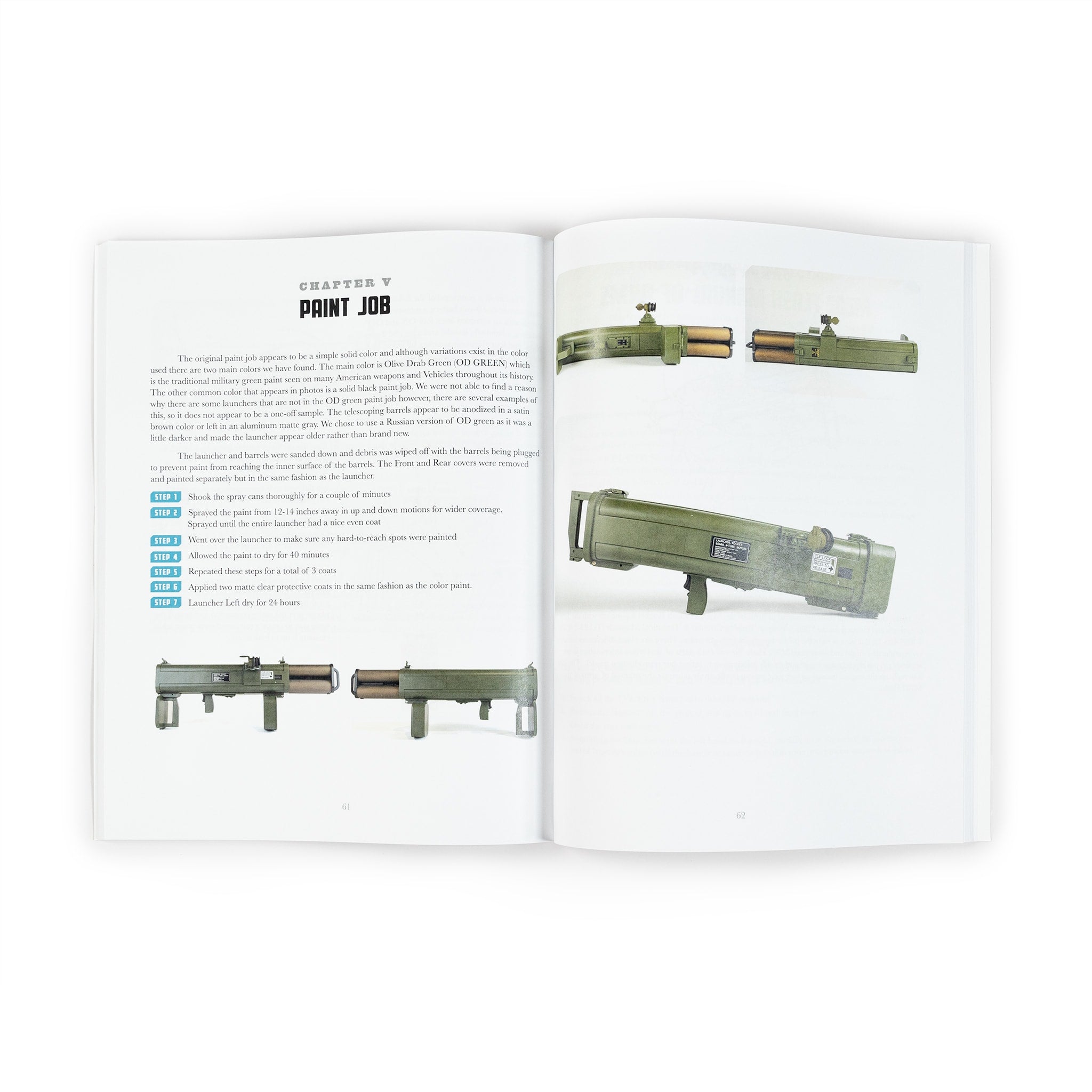 Wild Arms Research & Development
Research & Destruction
Inspired by Philip Luty, Author Jonathan Wild details his journey reverse engineering Legendary & often forgotten weapons.

His 'Expedient' nods to Luty features high-detail images of the project, technical drawings, and history of the weapons in question - the kind of stuff you're not supposed to read.

Every book sold funds Jonathan's ongoing rocketry projects, including his M202 Flash Rocket Launcher, Fliegerfaust, and hypervelocity rocket research.

"Wear These Clothes, Get Put On A List!"
Printed on high quality garments in the USA, BarelyLegal's satirical merch is so good it's criminal.
Hate interacting with government officals? Want to make your next trip to the DMV more interesting?
Embrace the watchlist lifestyle with this limited collection 😉

"Stay Belligerent."
In effort to bring humor to the military & veteran community and 'Spread Belligerency,' Blue Falcon Awards is Focused on making parody ranks, medals, badges, and coins.

Even the company's name — a euphemism for "buddy f**ker" — speaks to the junior enlisted angst that is the beating heart and soul of military culture.

The founders are both Marine Corps veterans: Richard Recio served in the Corps from 2017 to 2021 as an armorer aboard K-Bay Hawaii; and Kevin Bradford served from 2003 to 2007 as a flight Mechanic in Okinawa.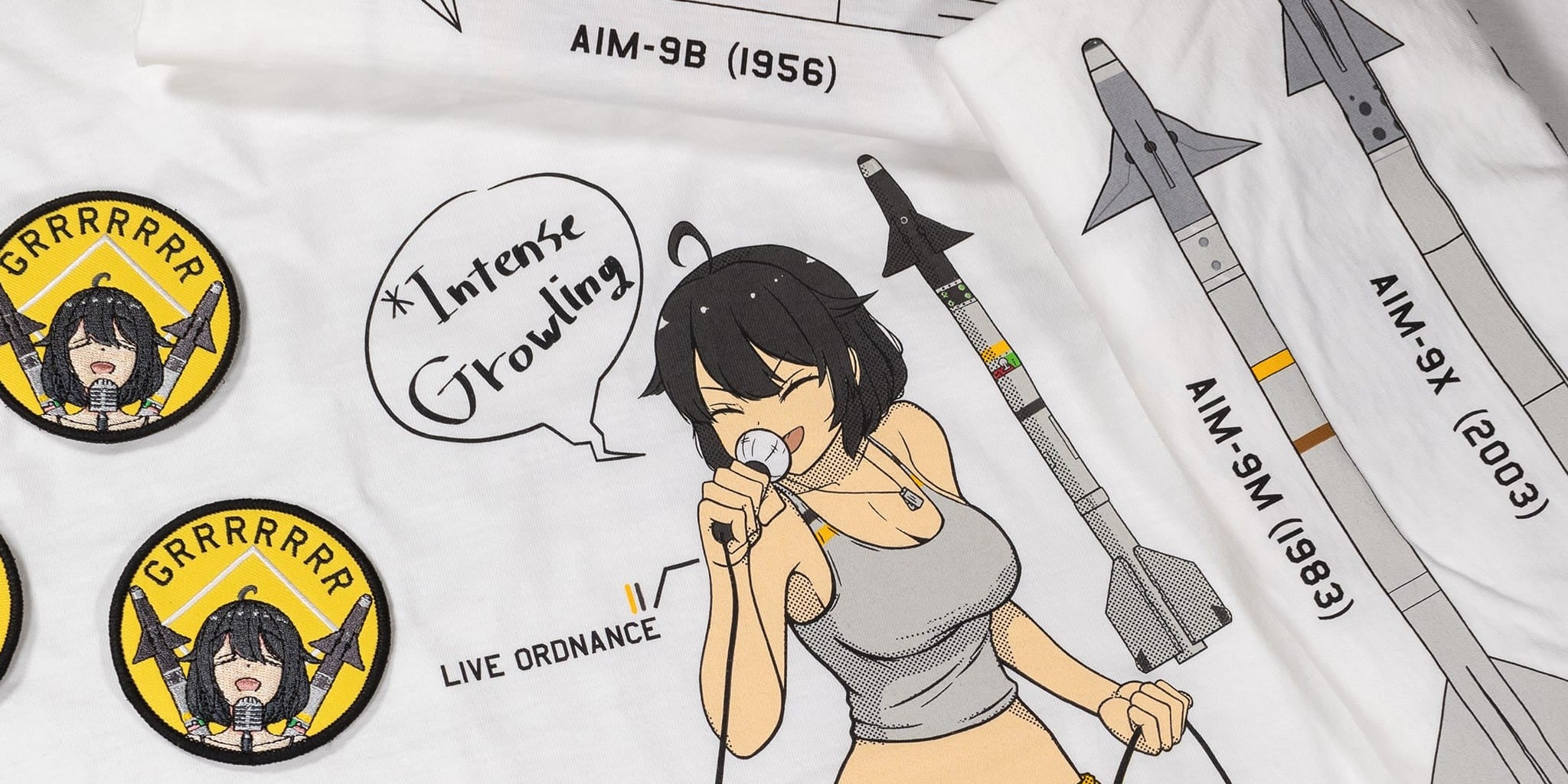 Waifus Of Mass Destruction
What if missiles, bombs, and planes were cute anime girls?
Atamonica has been expertly illustrating just that — taking everyone's favorite airframes & ordnances and doing some fanservice for all the weebs and aircraft otaku alike.
Just don't lewd them.
Together we've created incredibly high quality screen print tees, exclusive patch & sticker designs, and concerned many people in public...
Contact us
If you have a product or make art for merchandise you think our audience would like, Don't hesitate to hit us up at help@kommandostore.com. If you know someone you want to collab with us, let them know! We'd love to feature your products on our store.