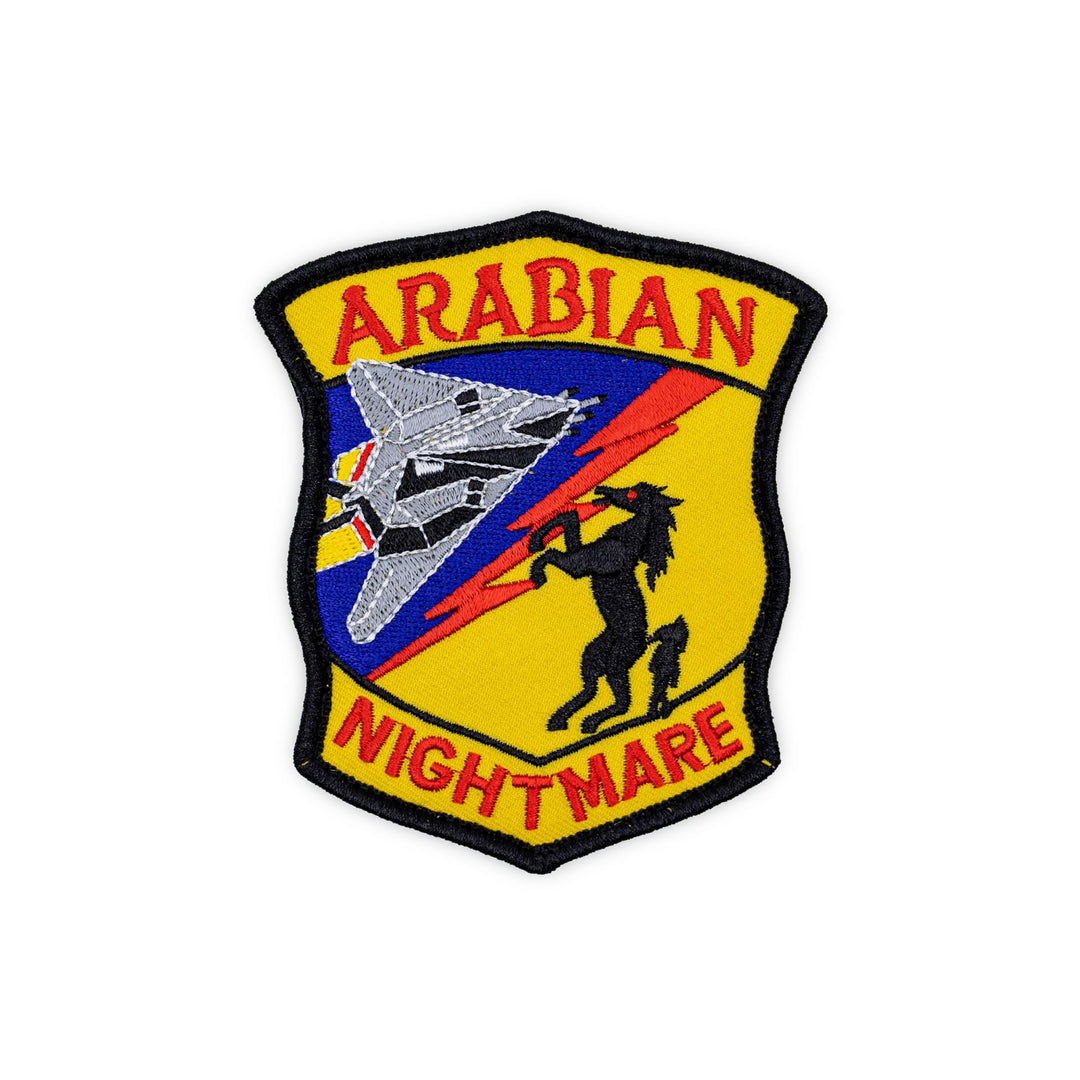 Arabian Nightmare F-117 Squadron Patch
6 Reviews
Based on 6 reviews
---
Available

Inventory on the way
 A reproduction of a real squadron patch from Operation Desert storm.
The F117A Nighthawk stealth fighter earned it's nickname of 'Arabian Nightmare' in the Gulf War. It flew over 1000 sorties and landed direct hits over 1600 high value targets in Iraq, and according to a USAF white paper on Desert Storm, "[The F117-A] was the only airplane that the planners dared risk over downtown Baghdad." Attacking at night and having the ability to slip past optically aimed AA and SAM units made the F117-A's track record almost perfect.
Specs
Embroidered fabric patch
Hook and loop backing
3.5" x 4" - The same size as the original!