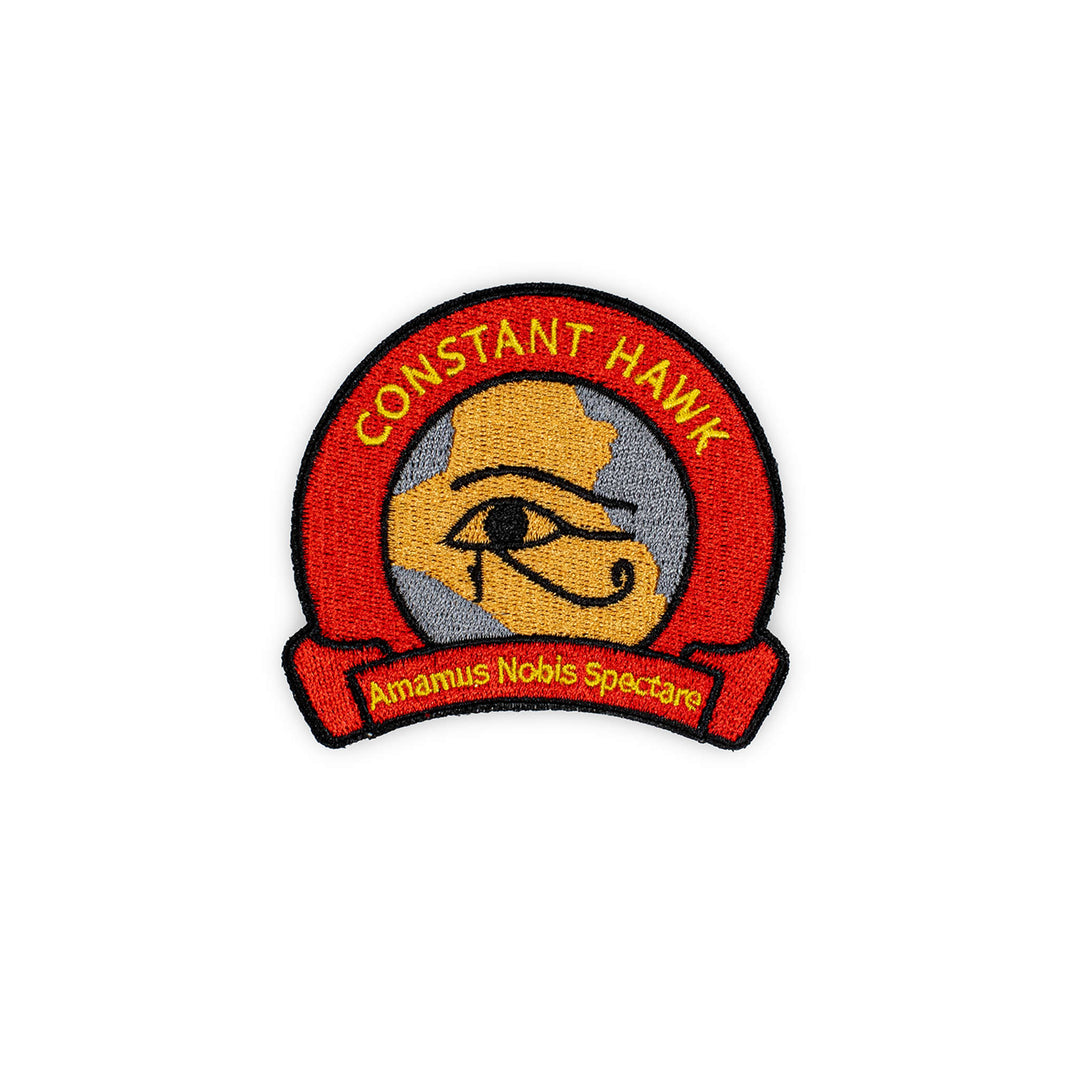 Constant Hawk Patch
5 Reviews
Based on 5 reviews
---
Available

Inventory on the way
No matter what the enemy does, the Hawk will notice — Your 96-Megapixel Eyes in the sky.
This is a reproduction of a real patch given to those who flew reconnaissance aircraft with the cutting edge Constant Hawk imagery system. It's camera array was known to be able to surveil a "city sized area" at license-plate-reading high resolution, in full motion. Many of the details of how it was built & operated remains a closely guarded secret.  It is largely credited for heavily reducing the amount of ambushes and IED attacks on supply convoys in Iraq and Afghanistan — The #1 Killer in both theatres.

Later, many of the UAV technologies would become cheaper and used widely across the United States during civil unrest and to track down string robberies & other crimes with the same precision used in the Middle East...

As for the actual design itself, it features the left eye of the Egyptian god Horus, a symbol of protection and healing since ancient times. Below it, the phrase "Amamus Nobis Spectare", Latin for "We like to watch". It's one of our favorite mission patches ever, so we decided to give it a proper rendition once more.

Specs
Embroidered fabric patch.

Hook & loop backing.

3" X 2.8"