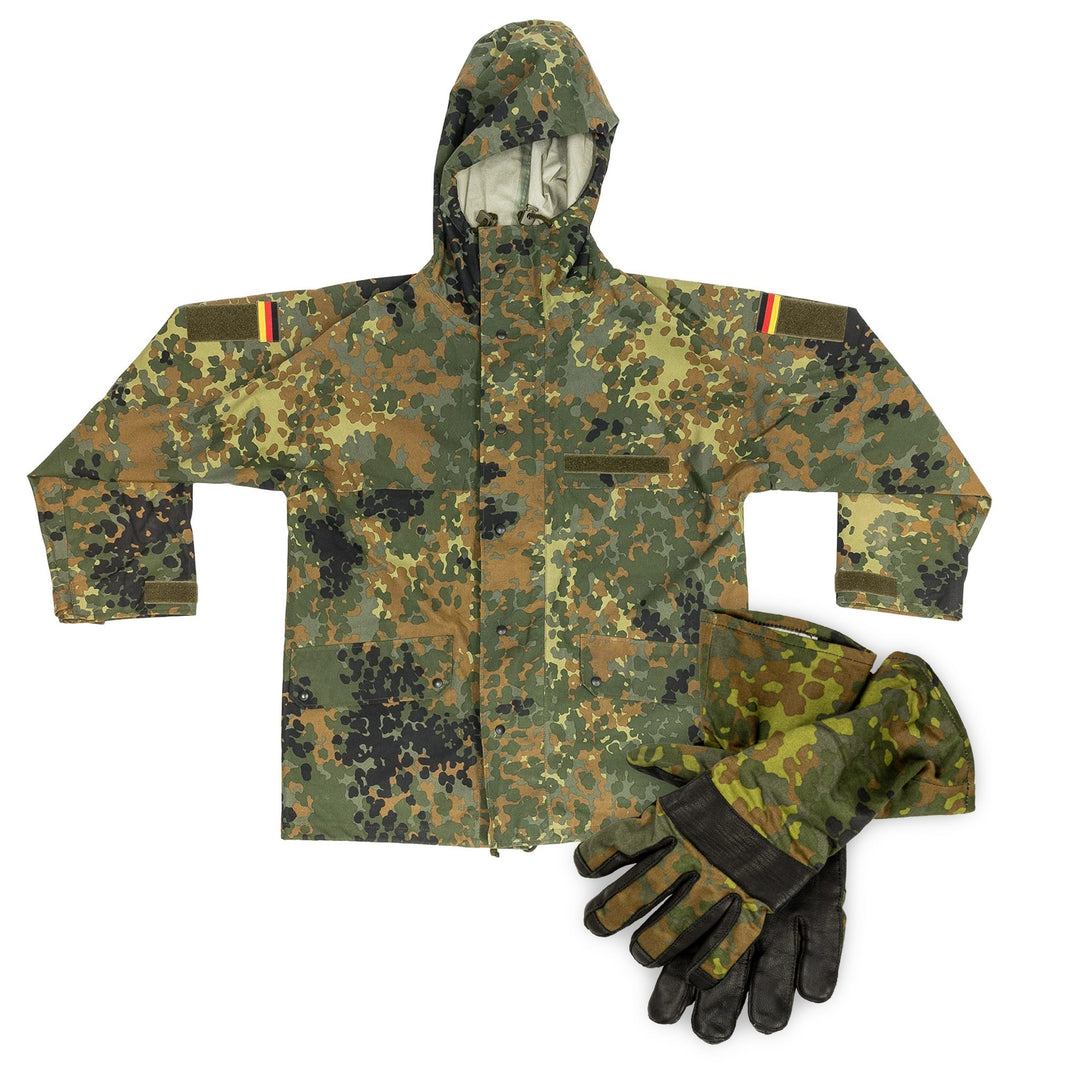 Flecktarn Freaks, now's a chance to get two pieces that will really bring your full kit together.
We don't get either of these in very often, and we're insane enough to actually bundle them at a better price for you so that you're protected from the elements and all of the hot barrels or tools you forgot to grab the mitts for.
Includes 1 Flecktarn Hardshell Parka and 1 set of Flecktarn gloves. For more information, see their individual product pages.
 Glove Sizing
To determine your glove size, measure around your hand with a tape measure across your palm. The sizing listed is in inches, for example the "8.5 (Medium)" size would be for a user with a hand size of approximately 8.5 inches. We recommend picking a size that fits pretty snugly.
Reviewed by Kingjuulmonger
Verified Buyer
I recommend this product
Flectarn that ACTUALLY fits
As an absolute unit, it's difficult finding flec coats that actually fit my girthy frame. This does so wonderfully. I was worried about the gloves as well but they're snug and cozy.
Quality gloves and jacket.
If your worried about size the charts will get you close enough. Definitely worth it if your looking for a shell.
I recommend this product
Good to keep you dry
Nice for a rainy hike or trip to the trash can. Gloves are comfortable well made.