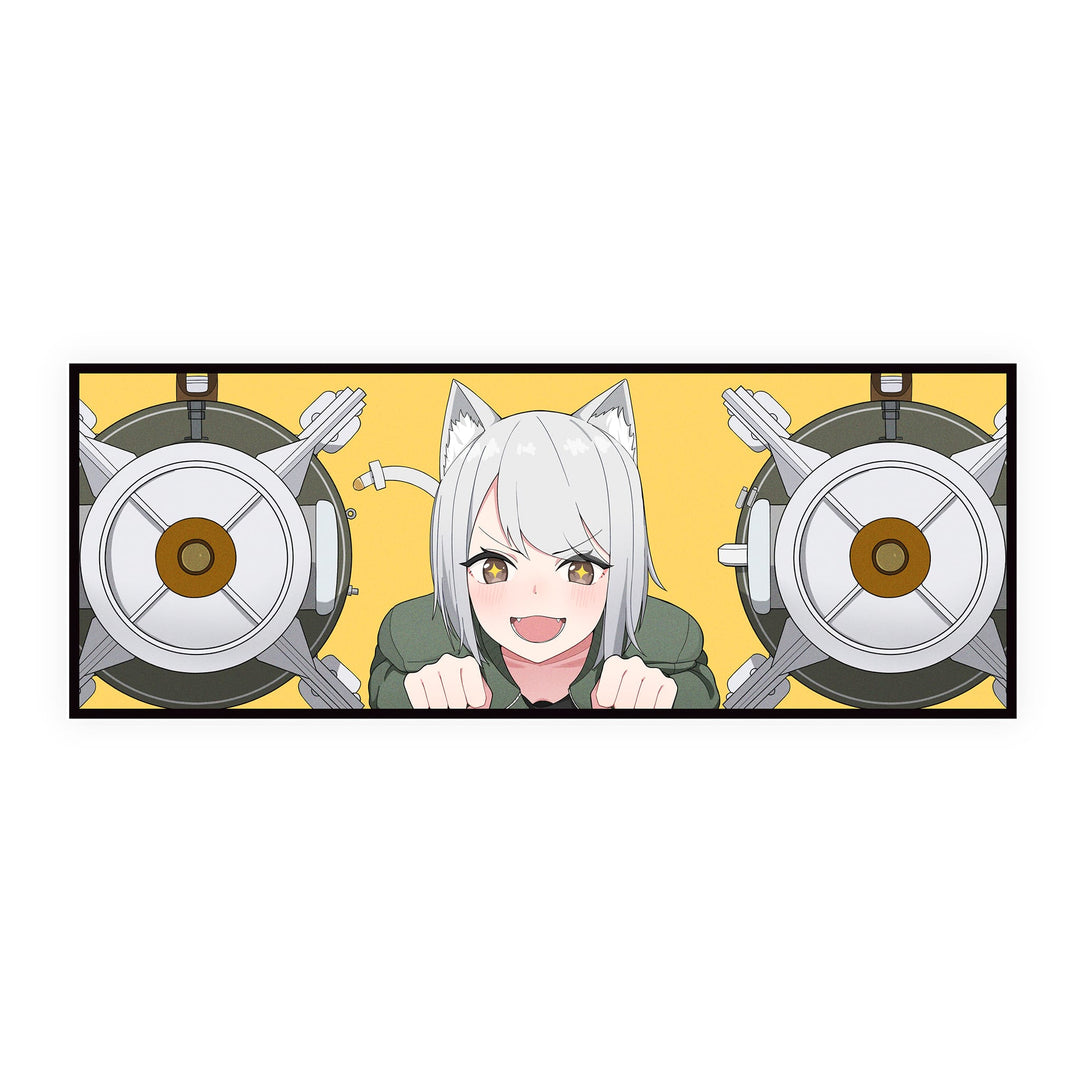 GBU-12 Paveway II Atamonica Sticker
---
Available

Inventory on the way
>Tfw you'll never be woken up at 3:00 AM by the sound of your purring, government-funded catgirl gf
>You'll never be obliterated by 200 lbs of TNT moments after you spot a laser on the ground


The GBU-12 Paveway II is starring in another collaboration with the moé aircraft artist Atamonica. 
It's the perfect way to make new friends in public places, seriously concern your immediate family, and probably develop a 'thing' for catgirls. 
Specs
Durable vinyl resists scratches, water, and sunlight
Gloss finish
Adhesive backing
8" x 3"