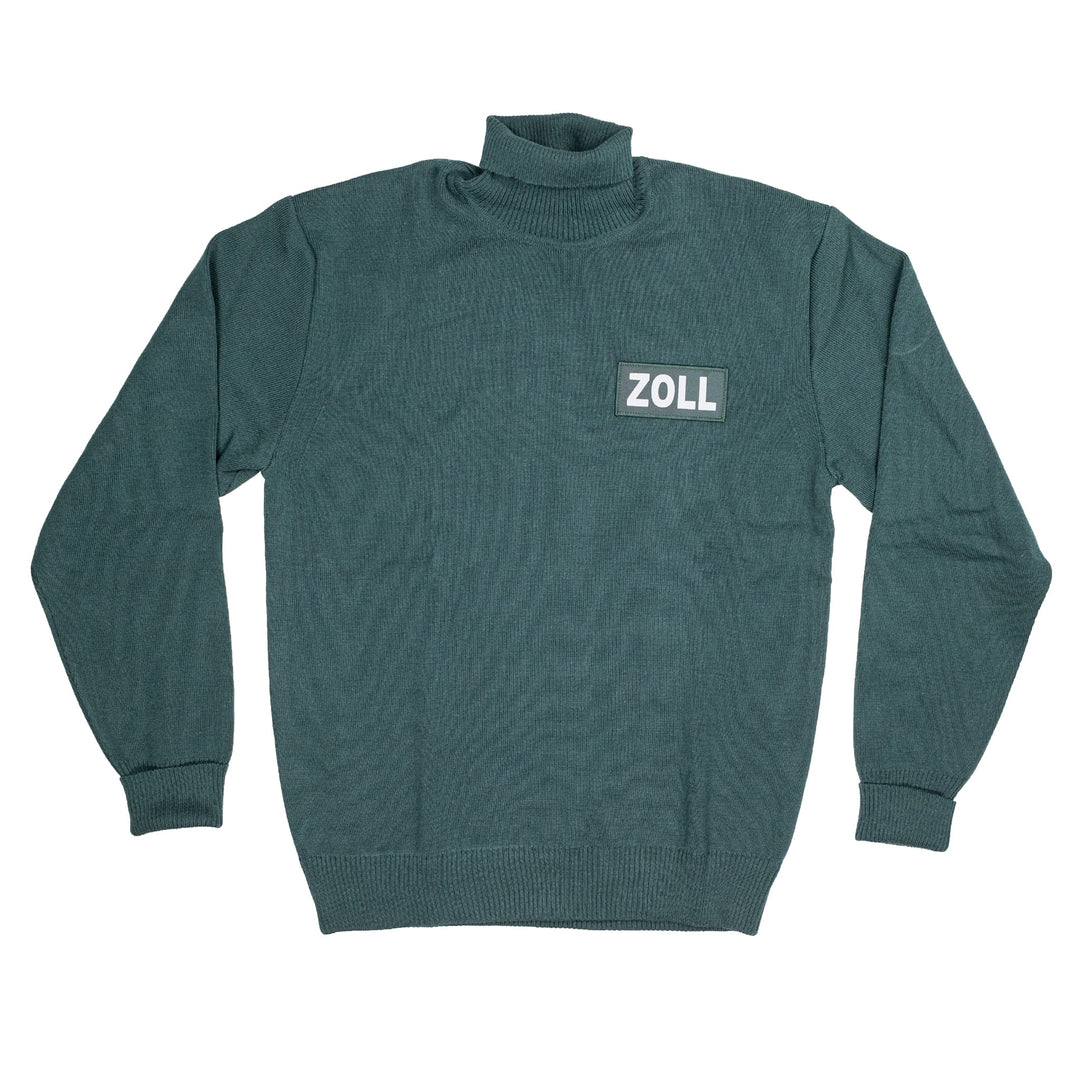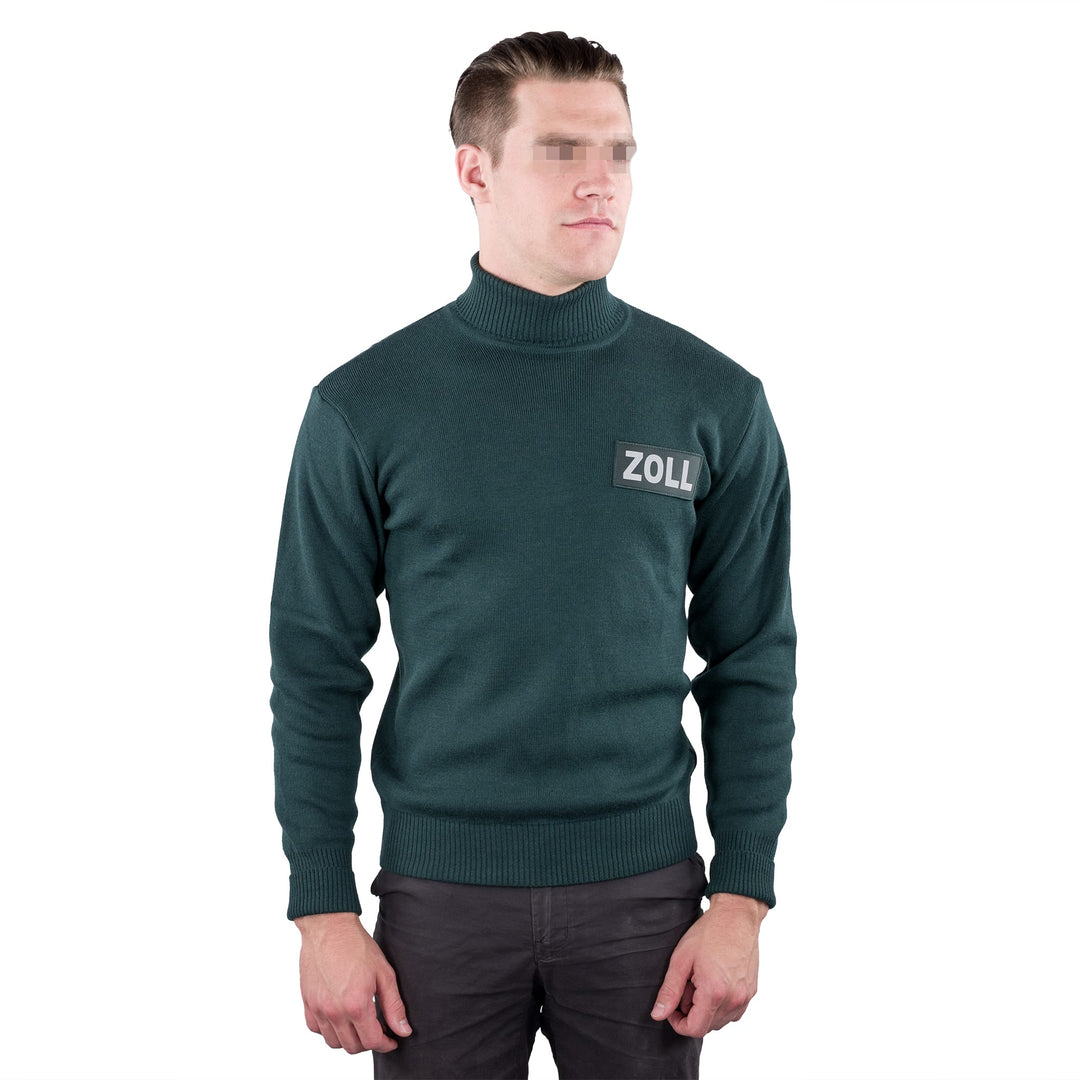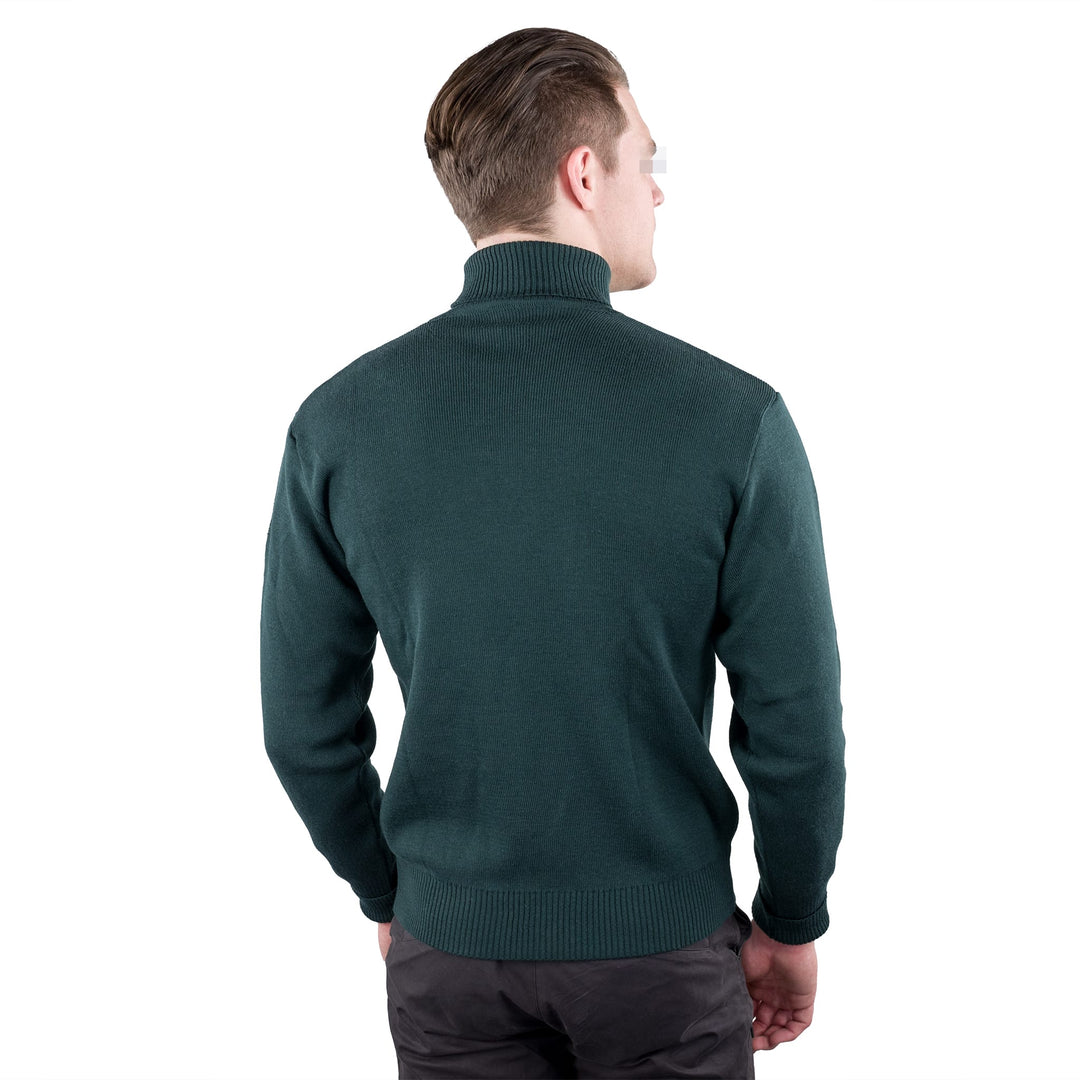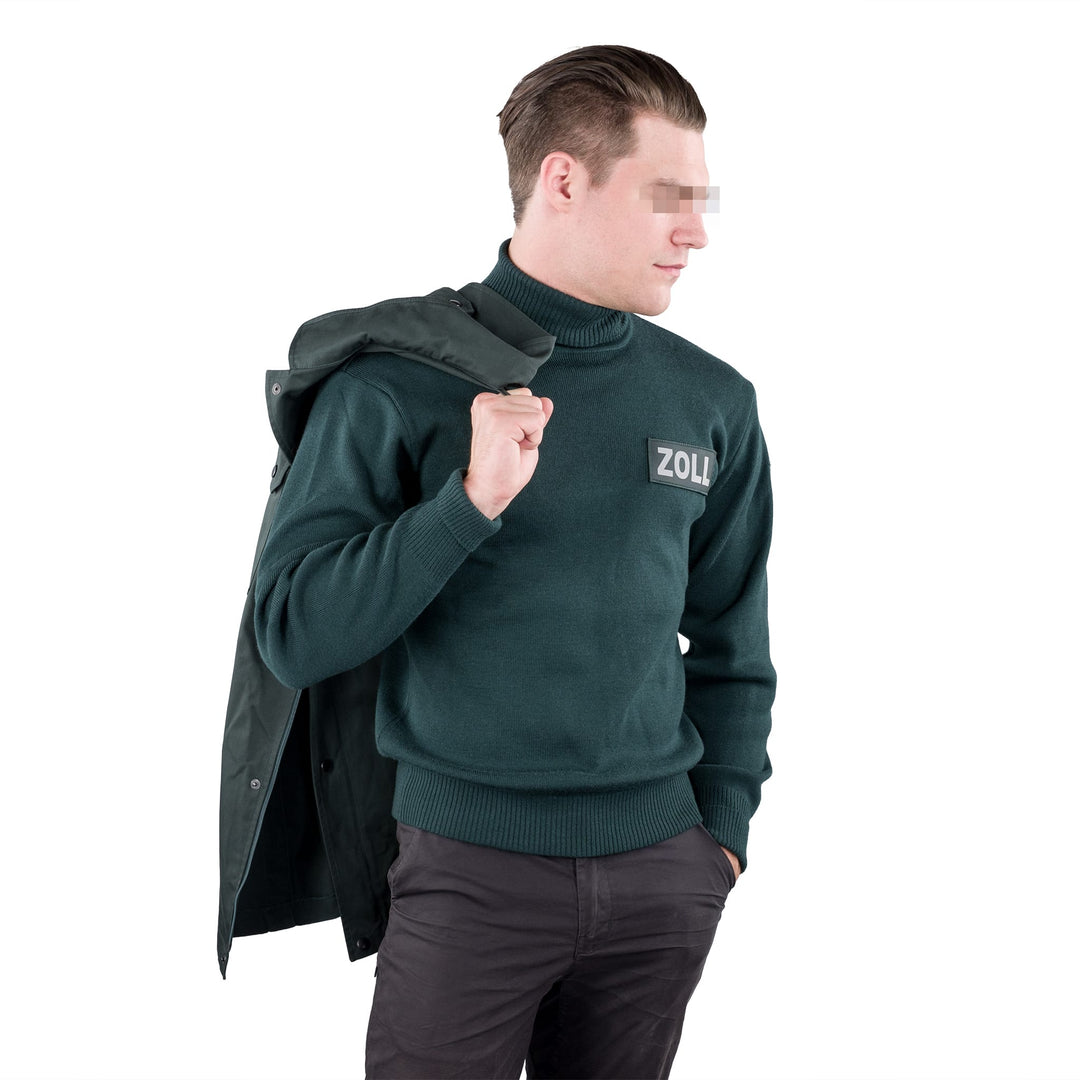 German Customs Turtleneck Sweater
Regular price
$44.99 USD
/
31 Reviews
Based on 31 reviews
---
Size Chart
Finding your Size
We recommend measuring your overall height and chest width to find your size. While the Germanic sizing system has information on waist and hip measurements, they are derived from those two measurements and change accordingly across standard, short/stocky, and tall sizes.
There are a lot of sizes to cover all the different body types, so don't settle for one that doesn't quite fit. Instead, check one of the other size types. We recommend starting with the Standard set. If your chest size falls between two sizes, we recommend picking the smaller of the two as the chest widths listed here are the minimum chest width for that size; they cover all widths up to the next size. If you match up your chest on the standard set but your height doesn't match, check the other sets accordingly.
In the end you should be able to find a size that matches both your measurements, but please don't hesitate to contact customer service if you need assistance!
Standard Sizes
Letter Size
DE Size
Chest (cm)
Height (cm)
Chest (in)
Height (in)
XXS
44
86
166 - 170
33.9
65.3 - 66.9
XS
46
90
168 - 173
35.4
66.1 - 68.1
S
48
94
171 - 176
37
67.2 - 69.3
M
50
98
174 - 179
38.6
68.5 - 70.5
L
52
102
177 - 182
40.2
69.7 - 71.7
XL
54
106
180 - 184
41.7
70.9 - 72.4
XXL
56
110
182 - 186
43.3
71.7 - 73.2
3XL
58
114
184 - 188
44.9
72.4 - 74
3XL
60
118
185 - 189
46.5
72.8 - 74.4
4XL
62
122
187 - 190
48
73.6 - 74.8
4XL
64
126
191 - 192
49.6
75.2 - 75.6
5XL
66
129
193 - 194
50.8
76 - 76.4
5XL
68
133
195 - 196
52.4
76.8 - 77.2
6XL
70
137
197 - 198
53.9
77.6 - 78
6XL
72
141
199 - 200
55.5
78.4 - 78.7
7XL
74
145
201 - 202
57.1
79.1 - 79.5
Short Sizes
Letter Size
DE  Size
Chest (cm)
Height (cm)
Chest (in)
Height (in)
XXS
22
89
163 - 167
35
64.2 - 65.7
XS
23
93
166 - 170
36.6
65.3 - 66.9
S
24
97
169 - 173
38.2
66.5 - 68.1
M
25
101
172 - 176
39.8
67.7 - 69.3
L
26
105
175 - 178
41.3
68.9 - 70.1
XL
27
109
177 - 180
42.9
69.7 - 70.9
XXL
28
113
179 - 182
44.5
70.5 - 71.6
3XL
29
117
181 - 183
46.1
71.2 - 72
3XL
30
121
182 - 183
47.6
71.6 - 72
4XL
31
125
184
49.2
72.4
4XL
32
129
185
50.8
72.8
5XL
33
132
186
52
73.2
5XL
34
136
187
53.5
73.6
6XL
35
140
188
55.1
74
6XL
36
144
189 - 190
56.7
74.4 - 74.8
7XL
37
148
191 - 192
58.3
75.2 - 75.6
Tall Sizes
Letter Size
DE  Size
Chest (cm)
Height (cm)
Chest (in)
Height (in)
XS
90
88
175 - 179
34.6
68.9 - 70.5
S
94
92
178 - 182
36.2
70.1 - 71.7
M
98
96
181 - 185
37.8
71.3 - 72.8
L
102
100
184 - 188
39.4
72.4 - 73.9
XL
106
104
186 - 190
40.9
73.2 - 74.7
XXL
110
108
188 - 192
42.5
74 - 75.6
3XL
114
111
193 - 197
43.7
76 - 77.6
3XL
118
115
196 - 200
45.3
77.2 - 78.7
4XL
122
119
199 - 203
46.9
78.4 - 80
Female Sizes
Standard Sizes
Letter Size
DE Size
Bust (cm)
Height (cm)
Bust (in)
Height (in)
XS
32
74-77
164-170
29.1 - 30.3
64.5 - 66.9
XS
34
78-81

164-170

30.7 - 31.9

64.5 - 66.9

S
36
82-85

164-170

32.2 - 33.5

64.5 - 66.9

S
38
86-89

164-170

33.8 - 35.0

64.5 - 66.9

M
40
90-93

164-170

35.4 - 36.6

64.5 - 66.9

M
42
94-97

164-170

37.0 - 38.2

64.5 - 66.9

L
44
98-102

164-170

38.6 - 40.2

64.5 - 66.9

L
46
103-107

164-170

40.6 - 42.1

64.5 - 66.9

XL
48
108-113

164-170

42.5 - 44.5

64.5 - 66.9

Short Sizes
Letter Size
DE  Size
Bust (cm)
Height (cm)
Chest (in)
Height (in)
XS
16

74-77

< 164

29.1 - 30.3

< 64.5
XS
17

78-81

< 164

30.7 - 31.9

< 64.5

S
18

82-85

< 164

32.2 - 33.5

< 64.5

S
19

86-89

< 164

33.8 - 35.0

< 64.5

M
20

90-93

< 164

35.4 - 36.6

< 64.5

M
21

94-97

< 164

37.0 - 38.2

< 64.5

L
22

98-102

< 164

38.6 - 40.2

< 64.5

L
23

103-107

< 164

40.6 - 42.1

< 64.5

XL
24

108-113

< 164

40.6 - 42.1

< 64.5

XL
25
114-119

< 164

44.9 - 46.8

< 64.5
Available

Inventory on the way
---