Designed for extended patrols and harsh environments,the MCW/LRP ration is rarely available on the open market.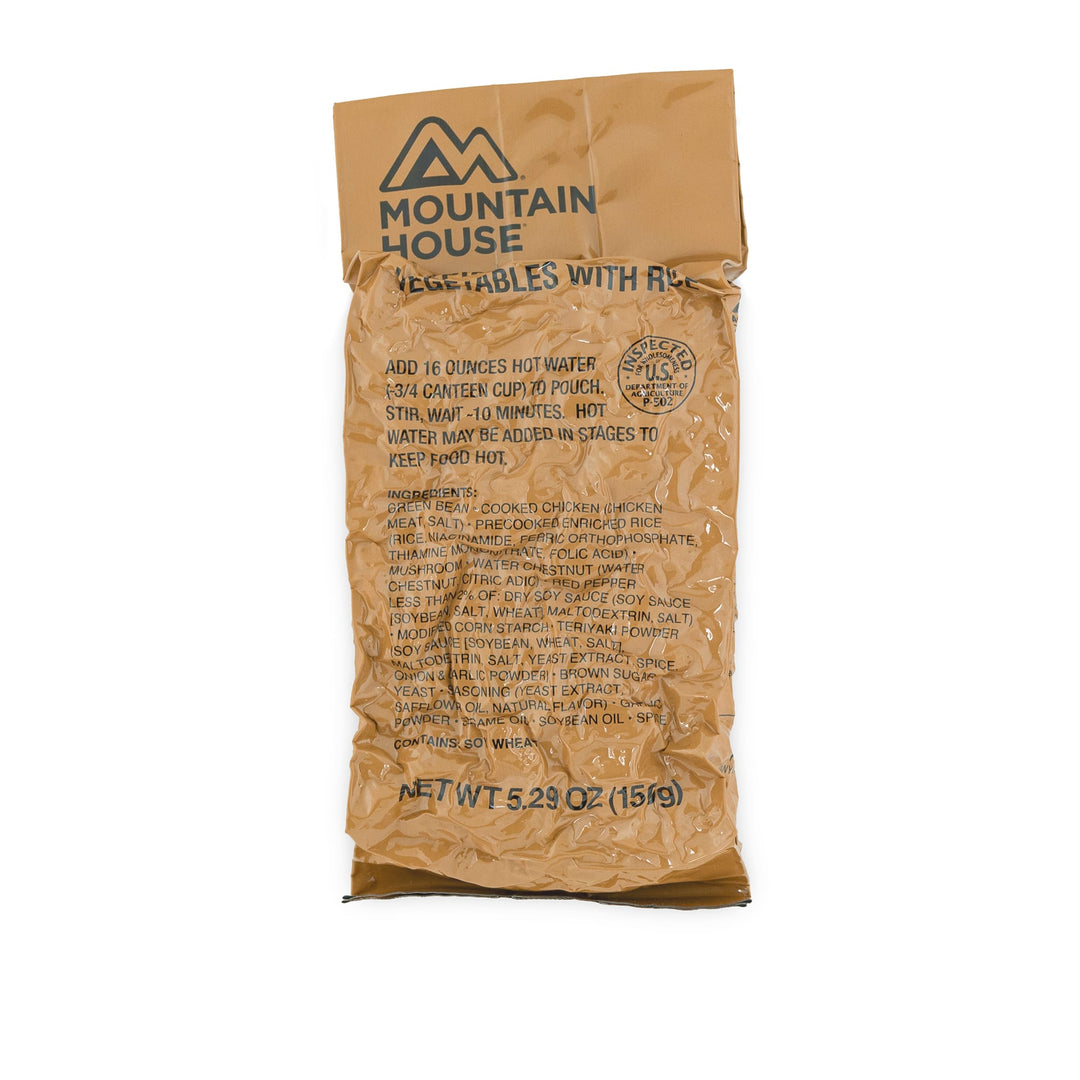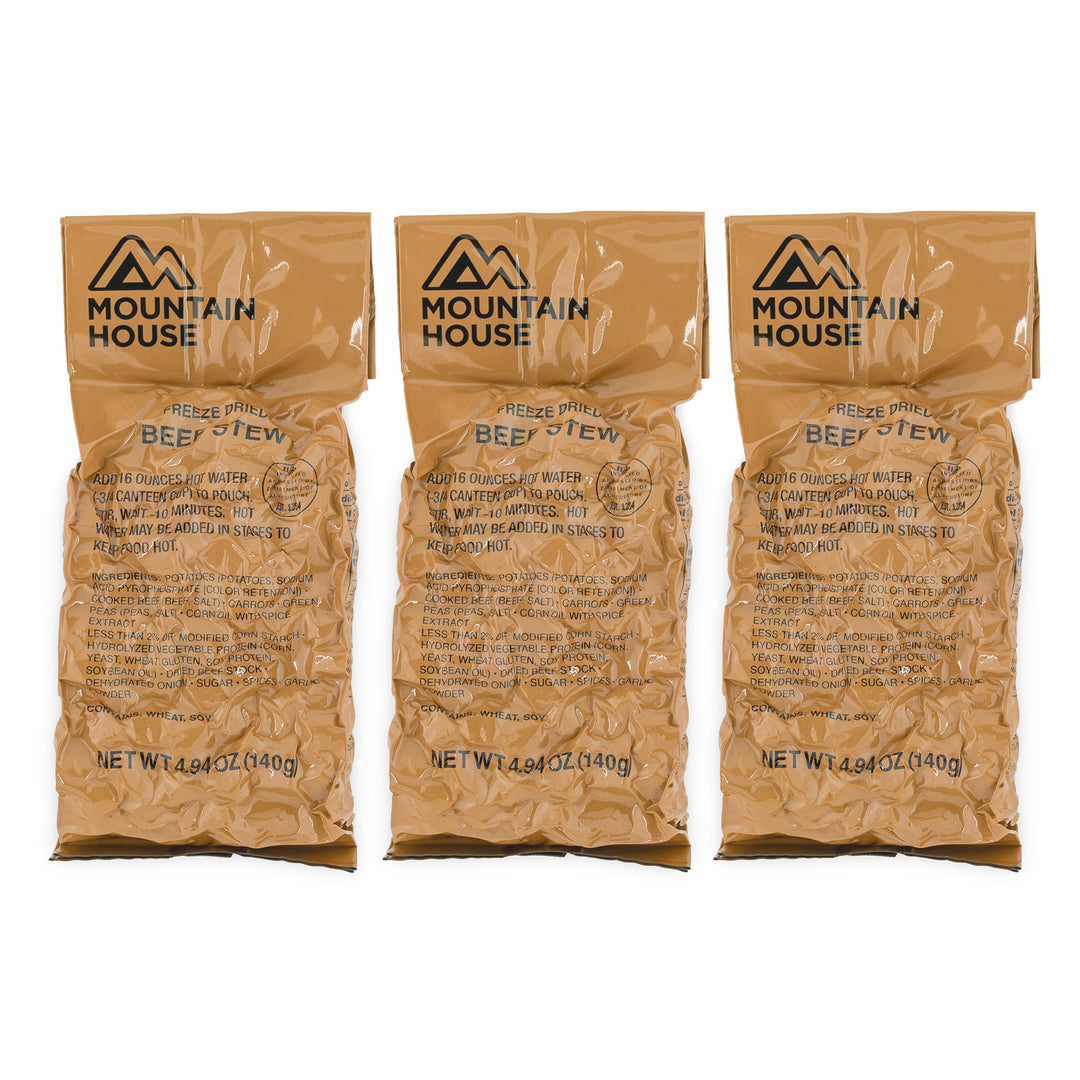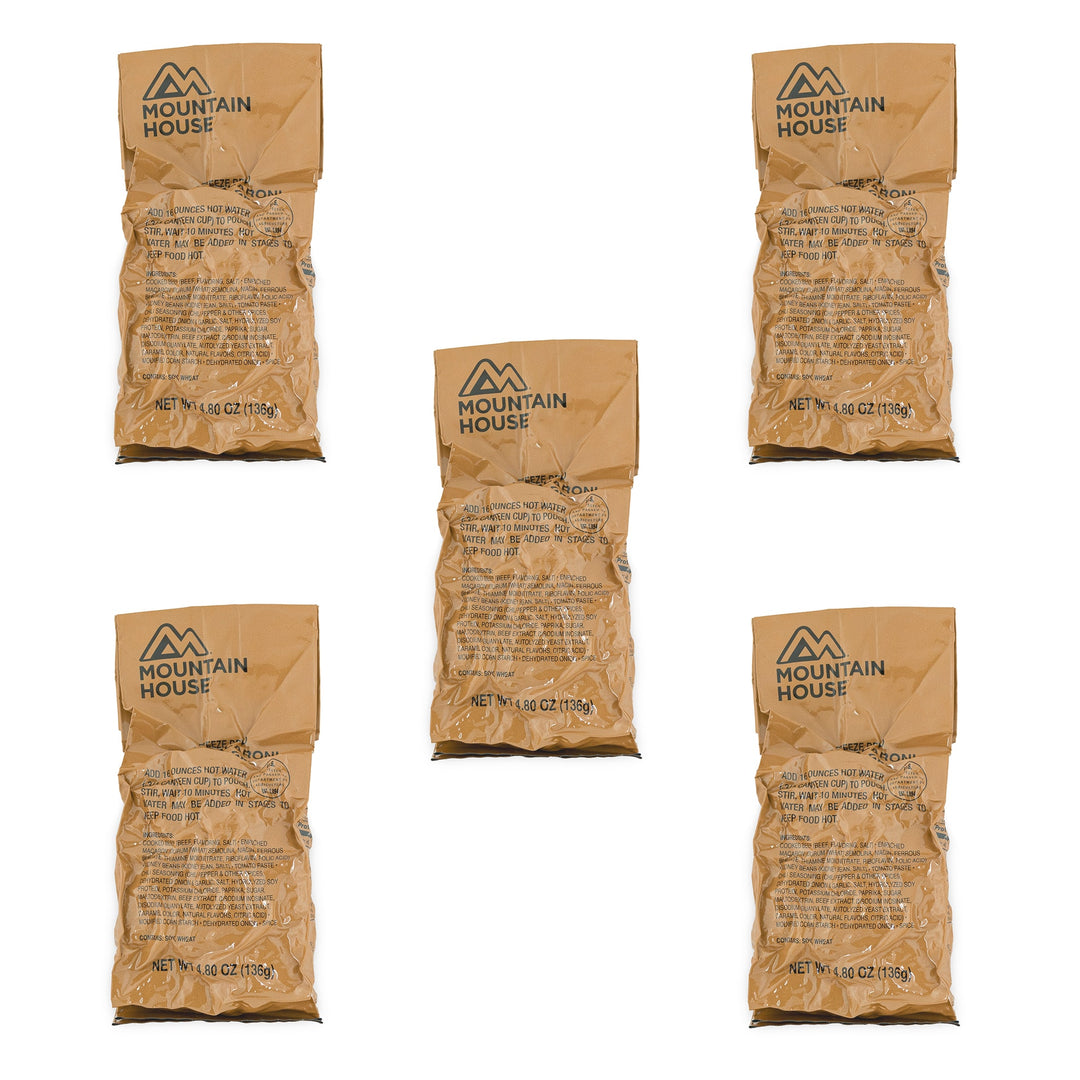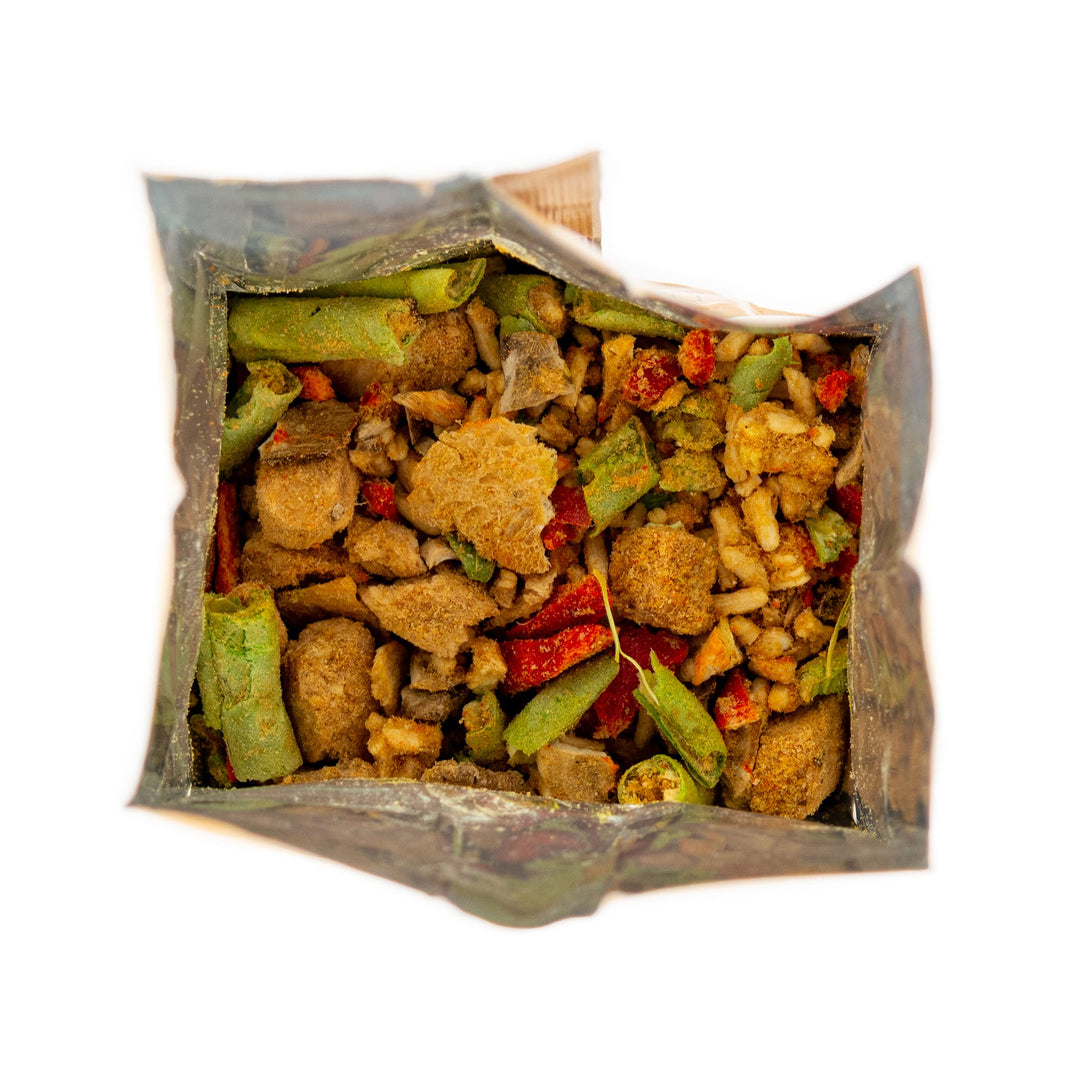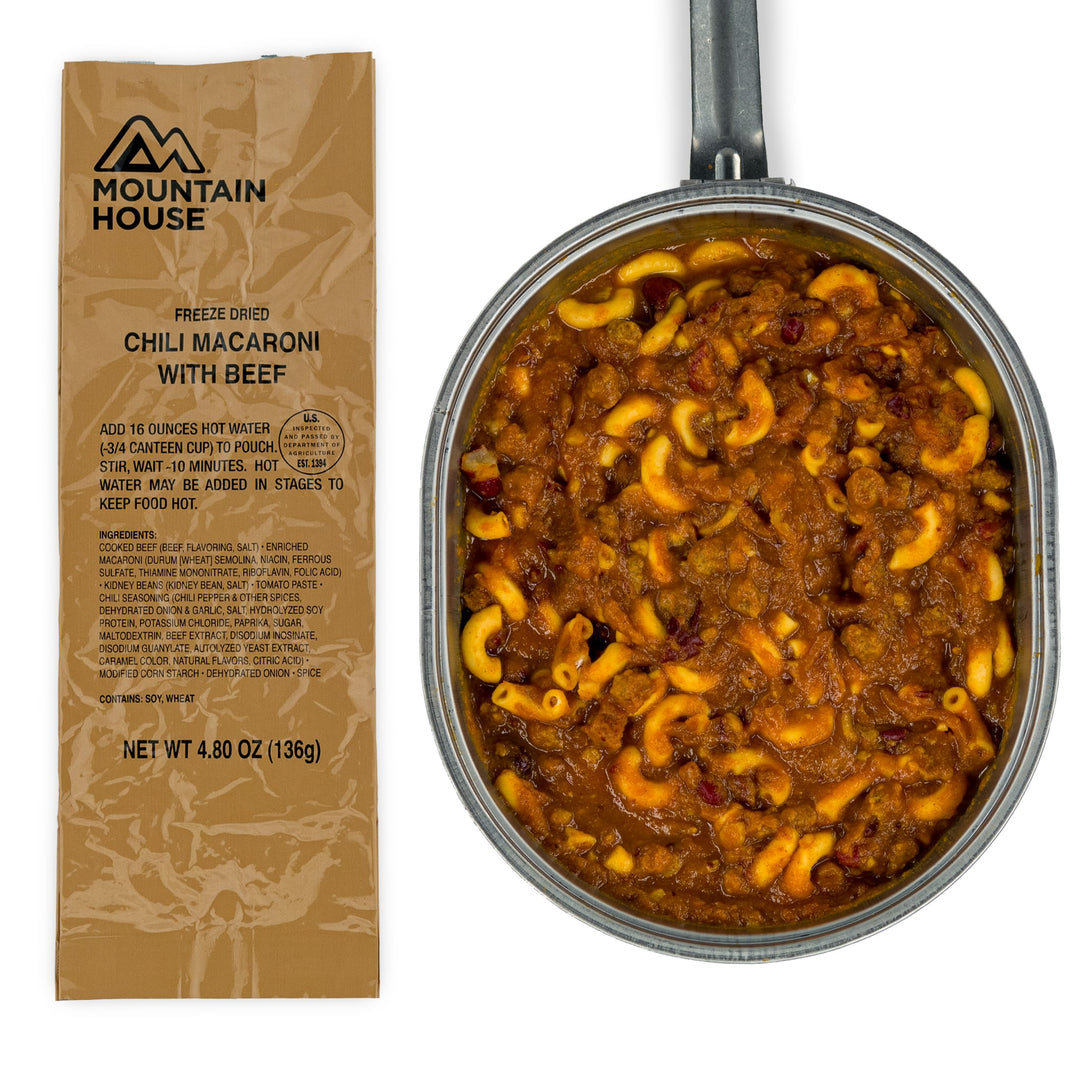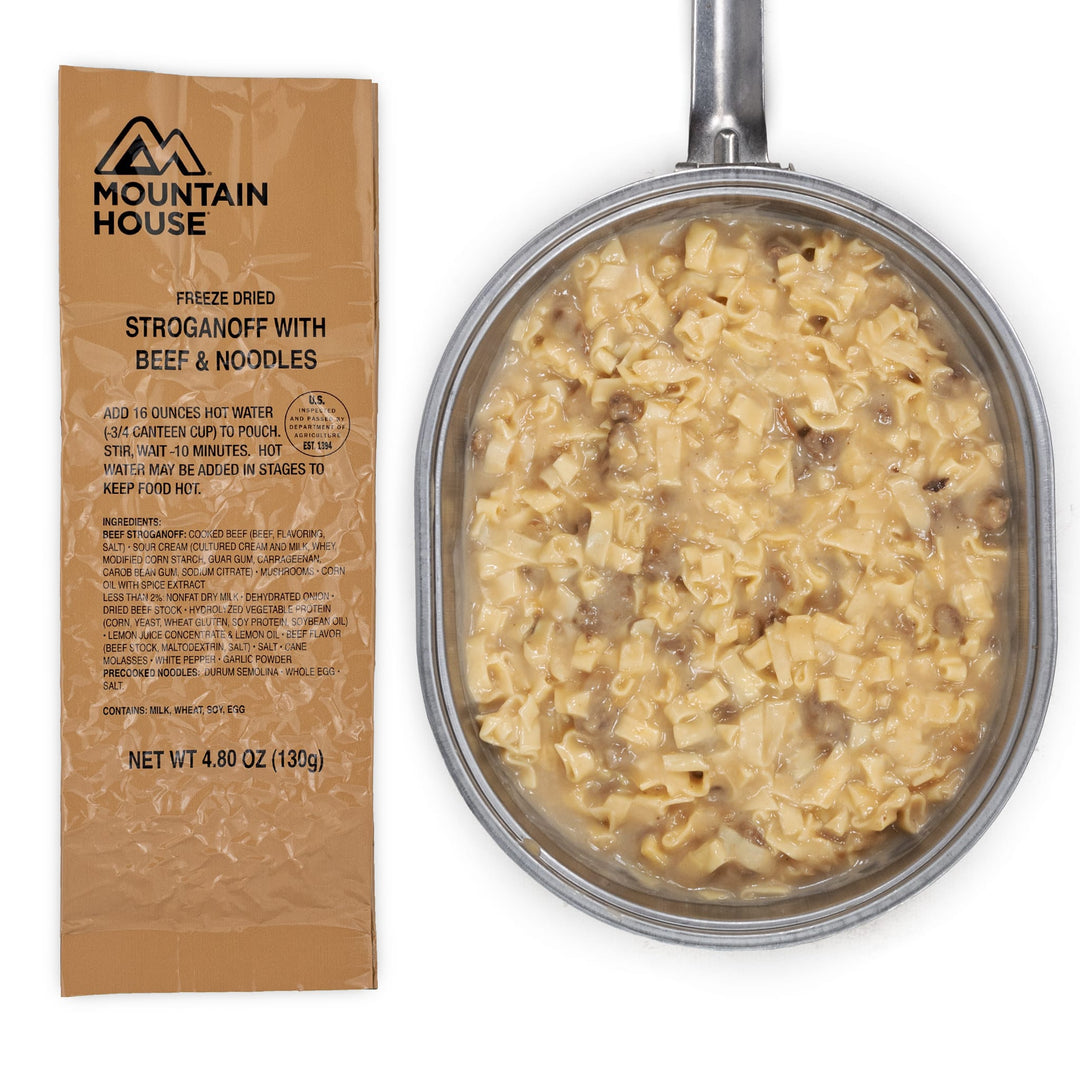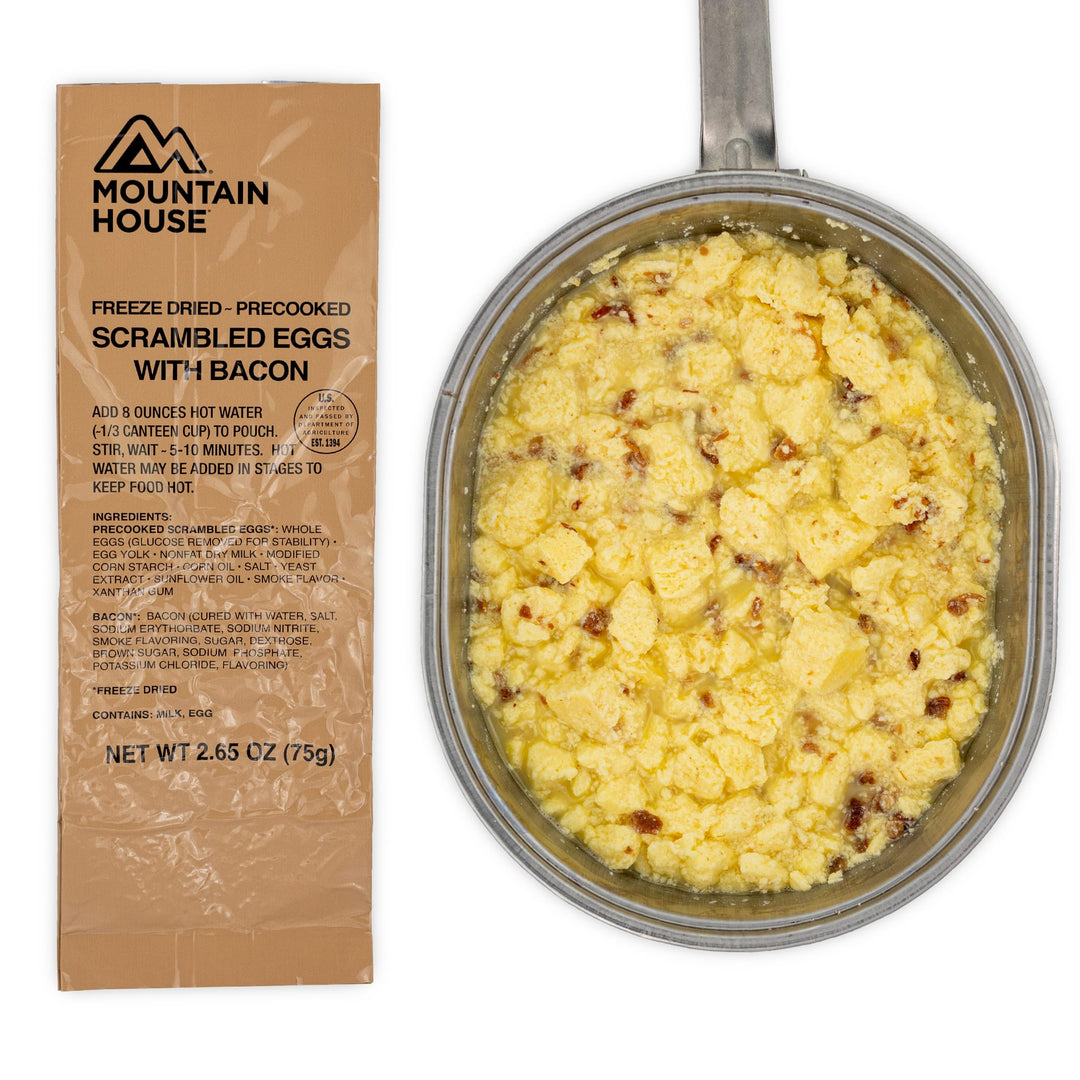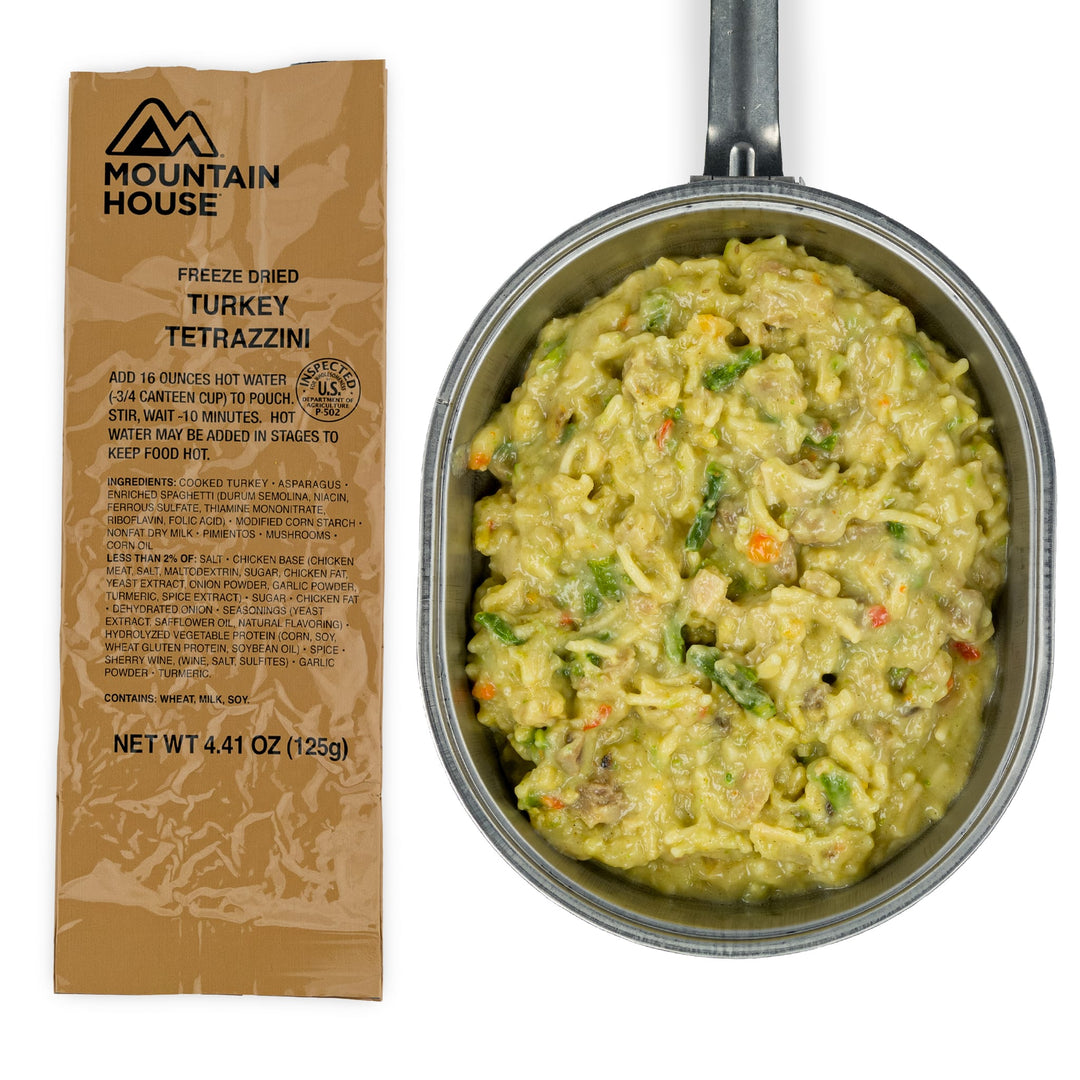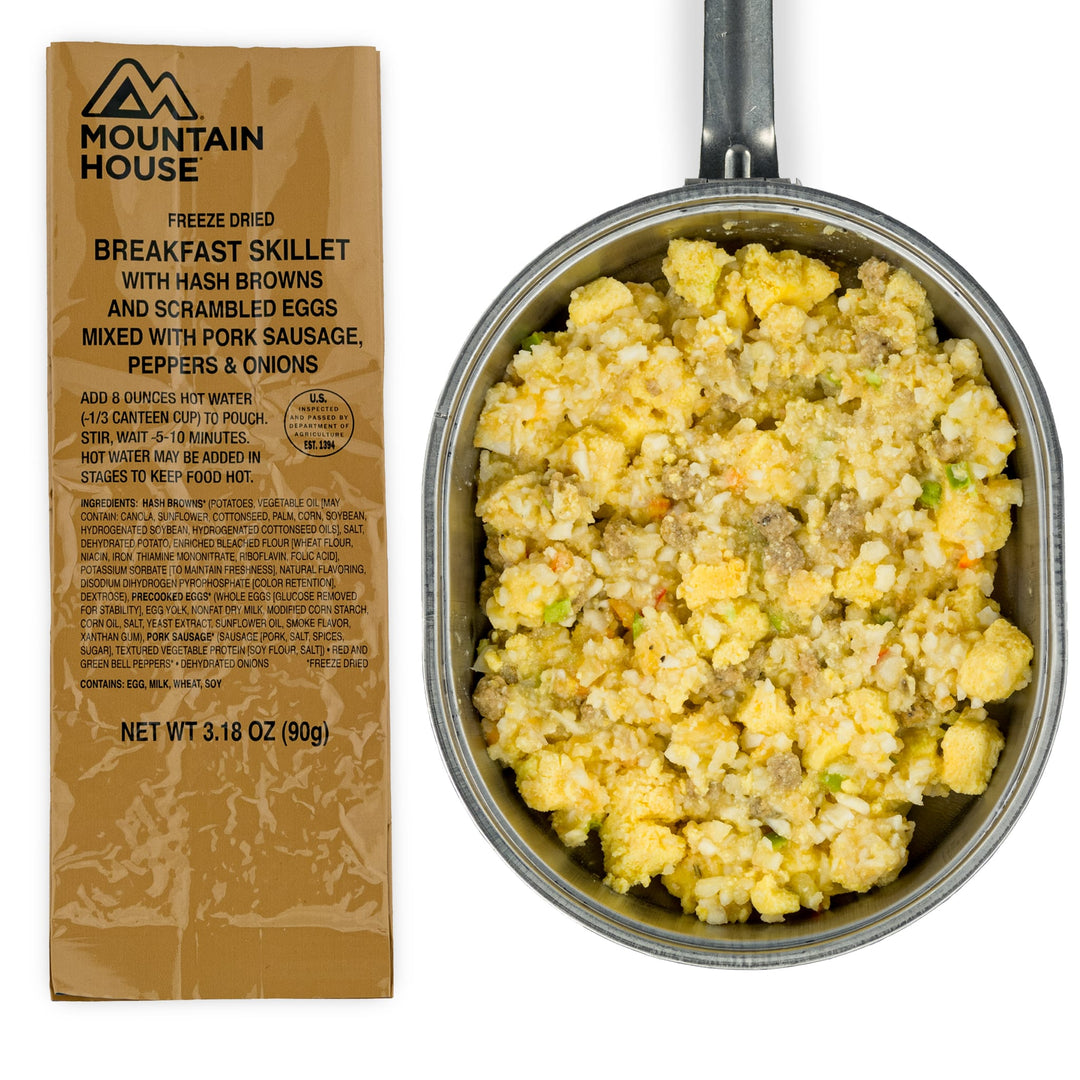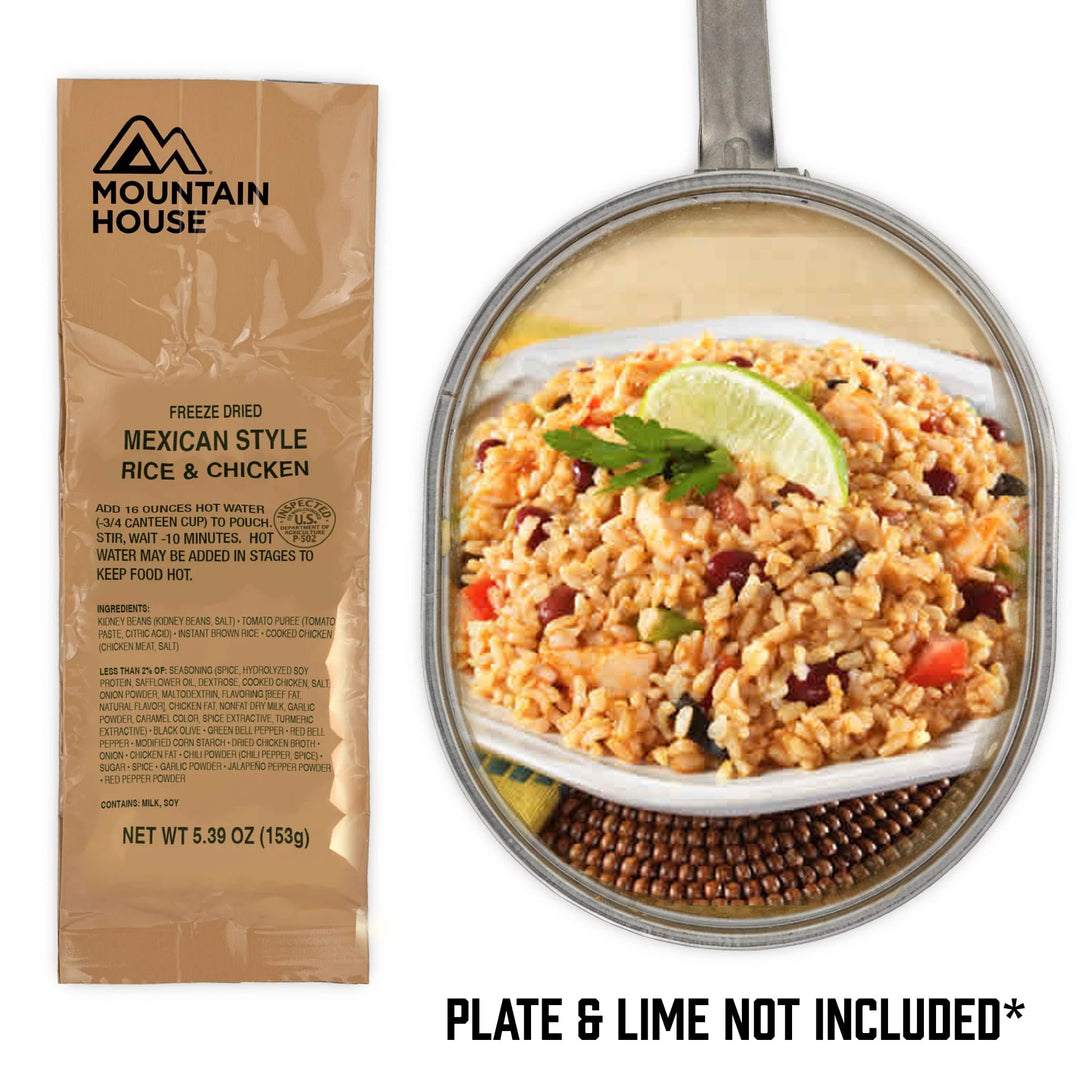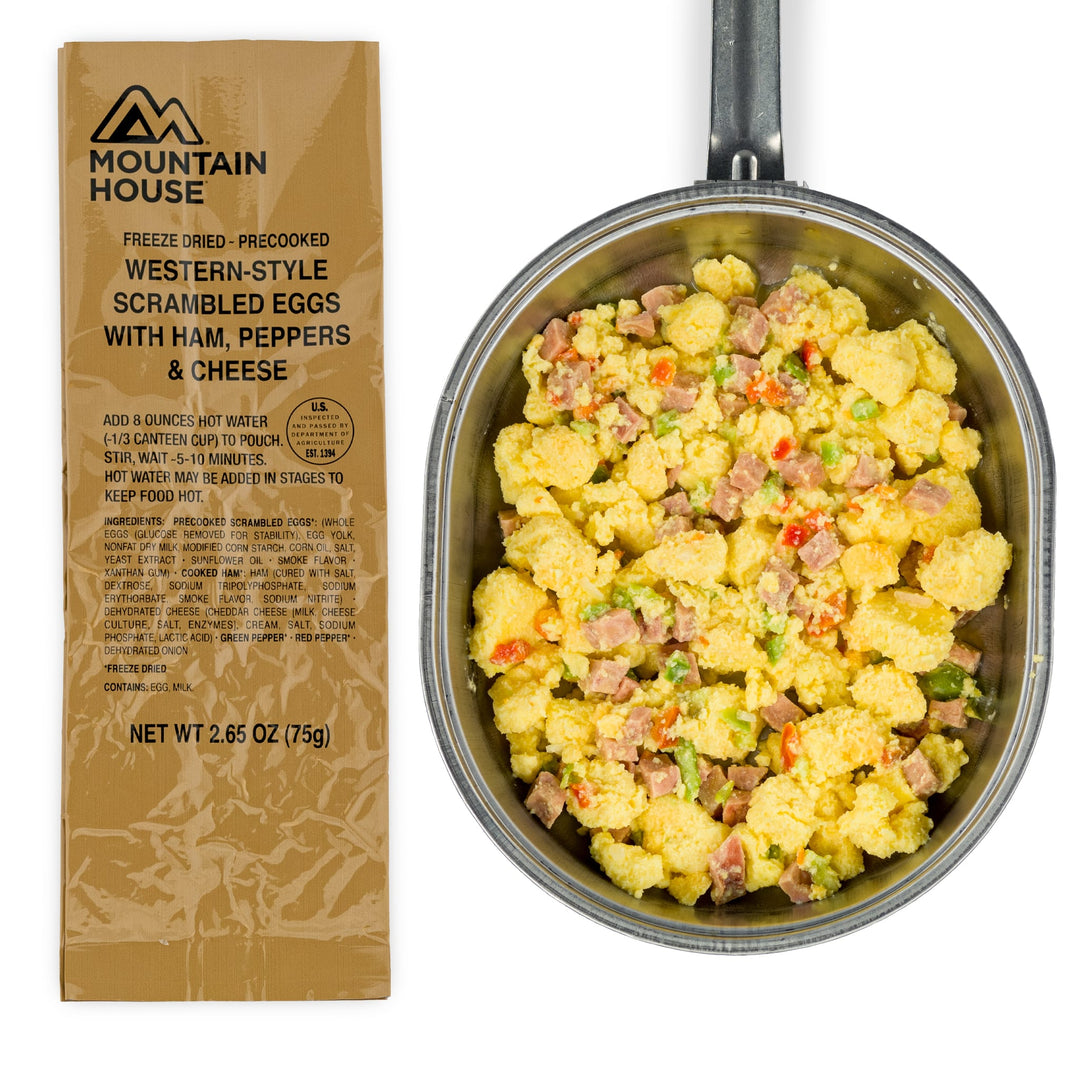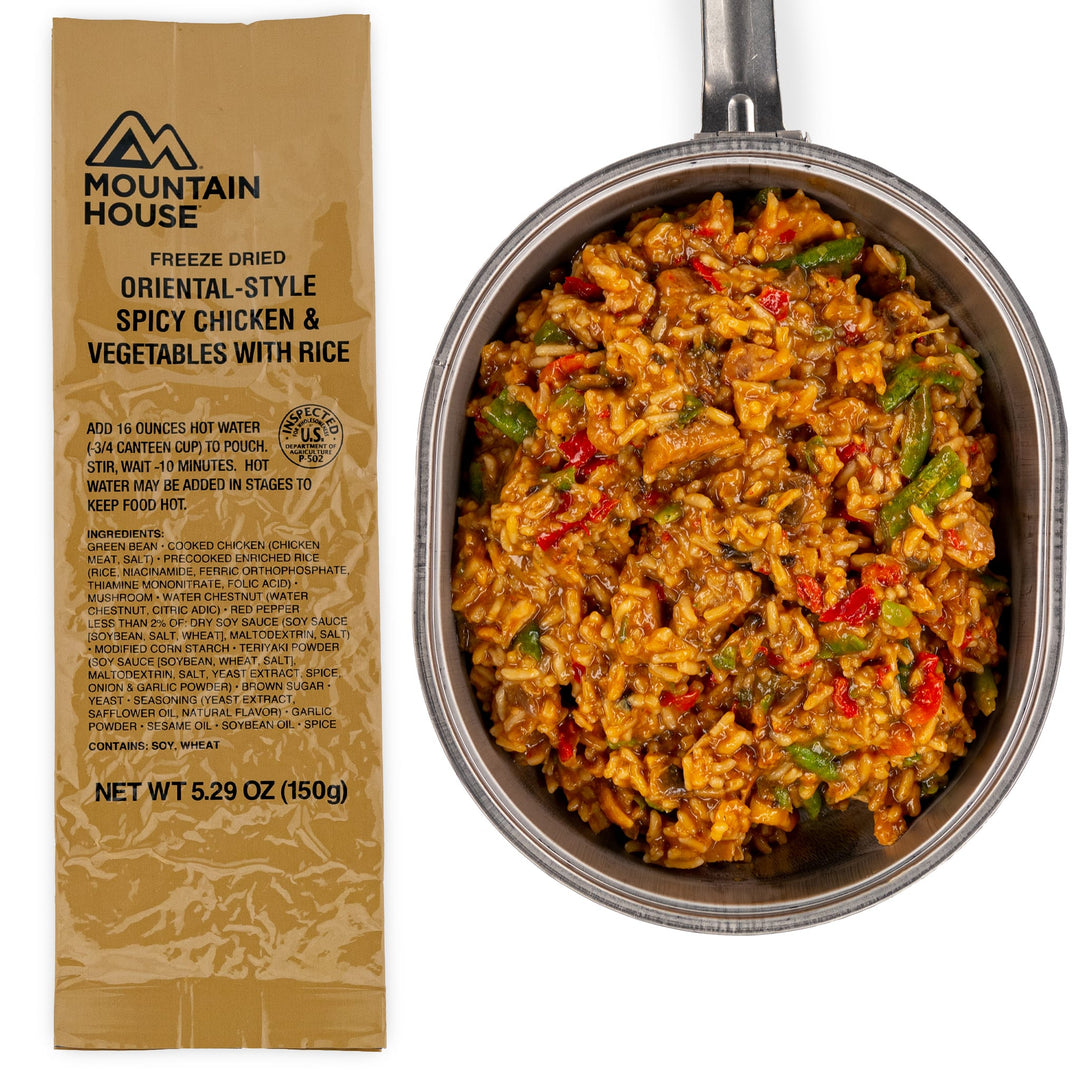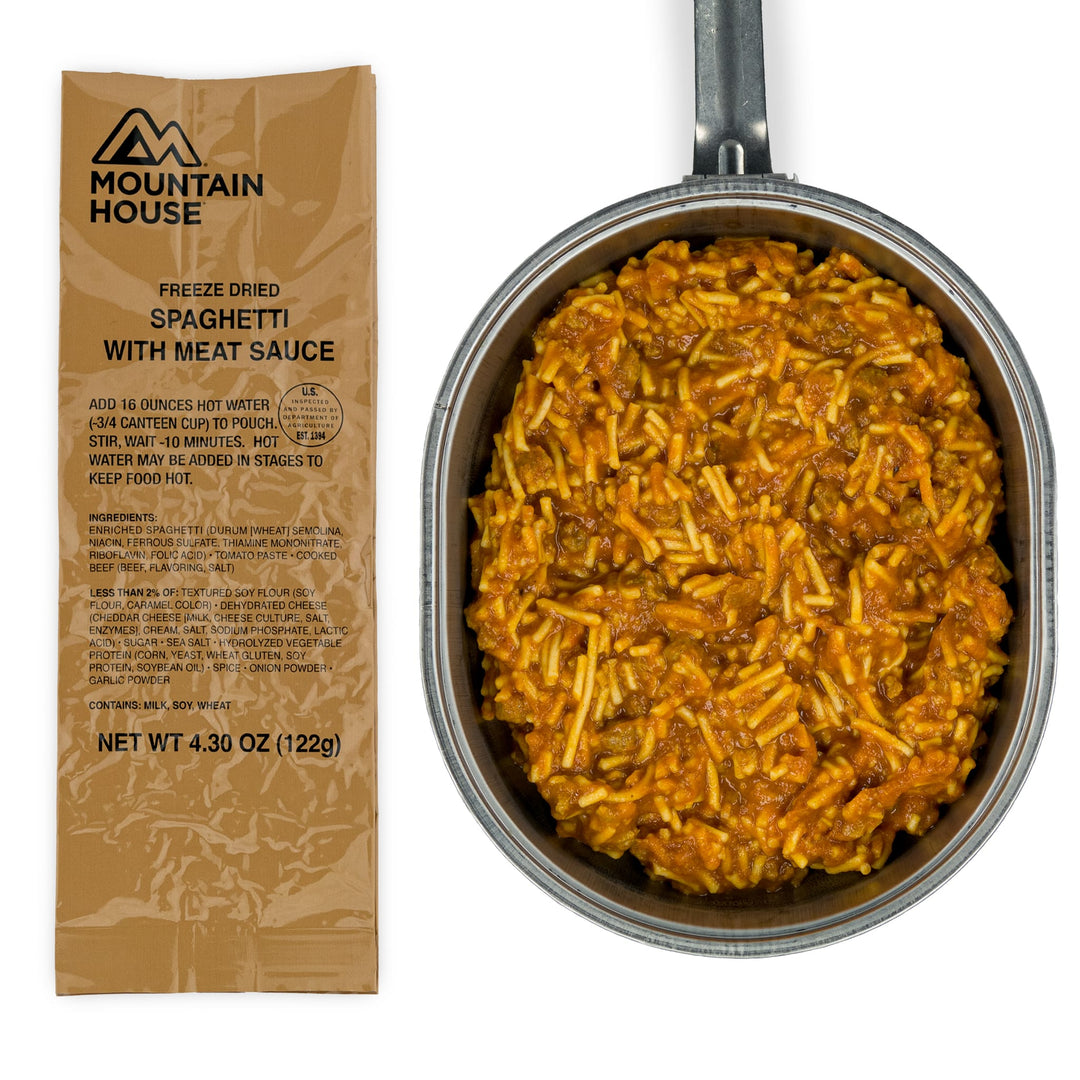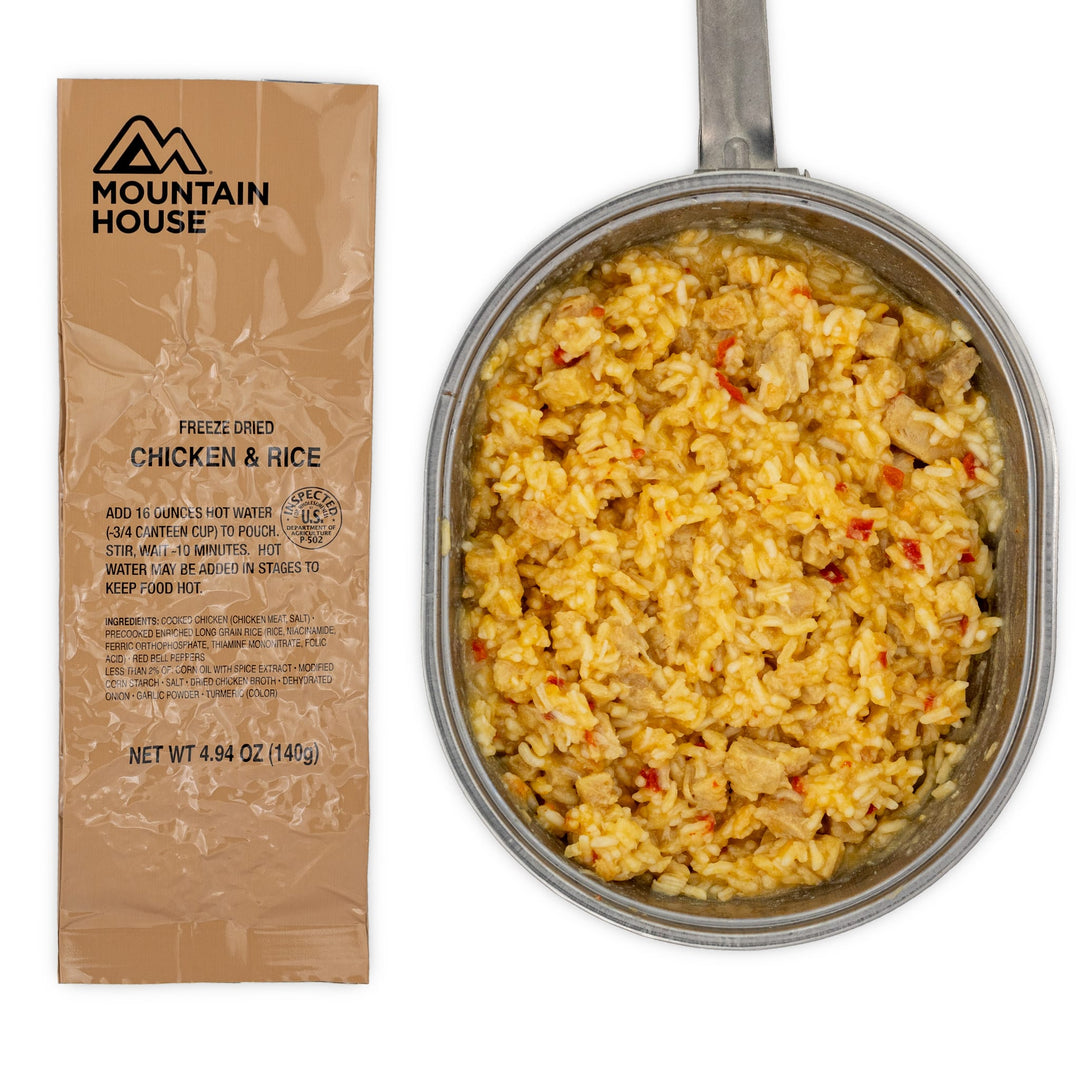 Not Your Granddady's MRE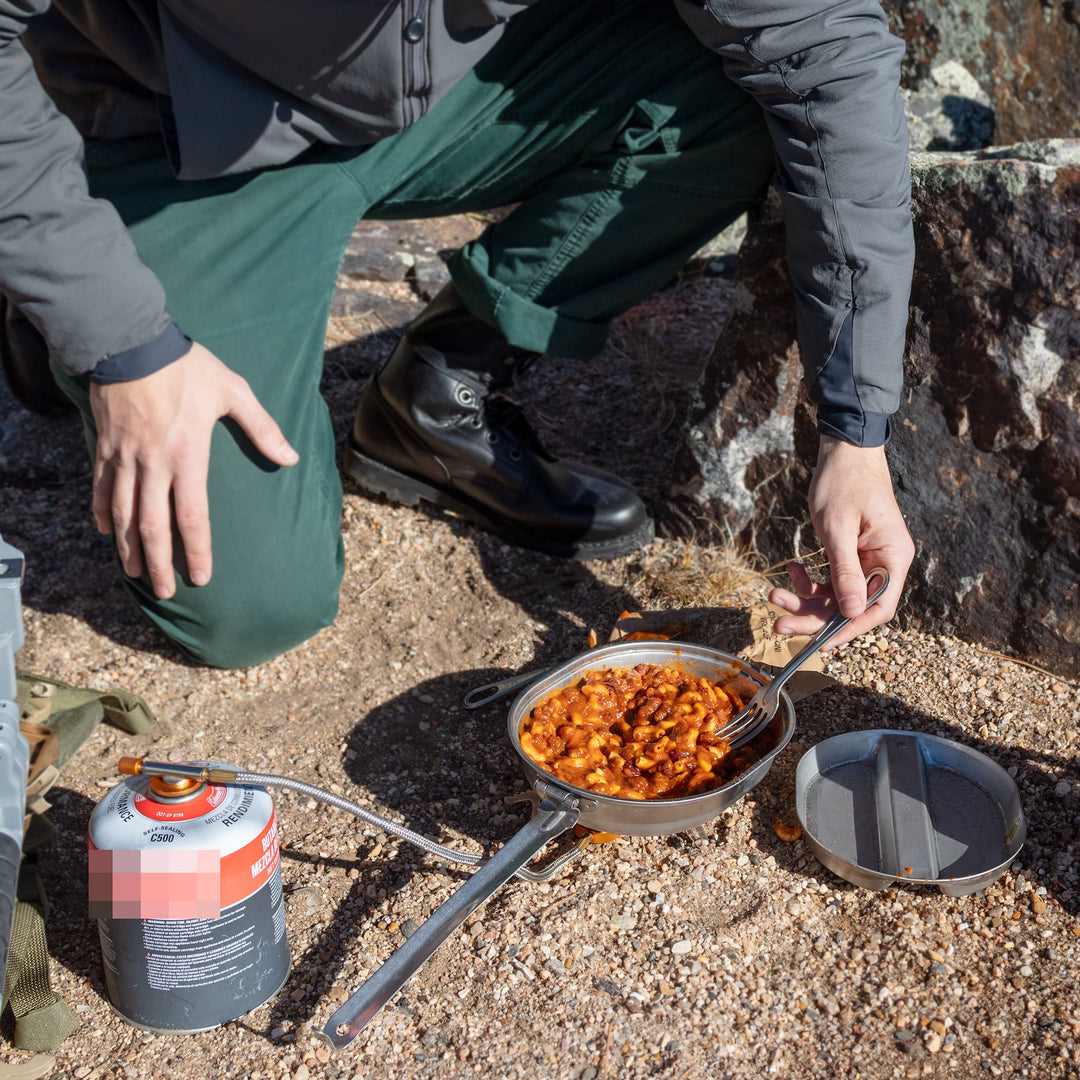 Nutrient Dense
MCW rations contain significantly more protein and calories than their civilian counterparts, in a smaller package too.

Meals are perfectly suited for long duration, high exertion activity.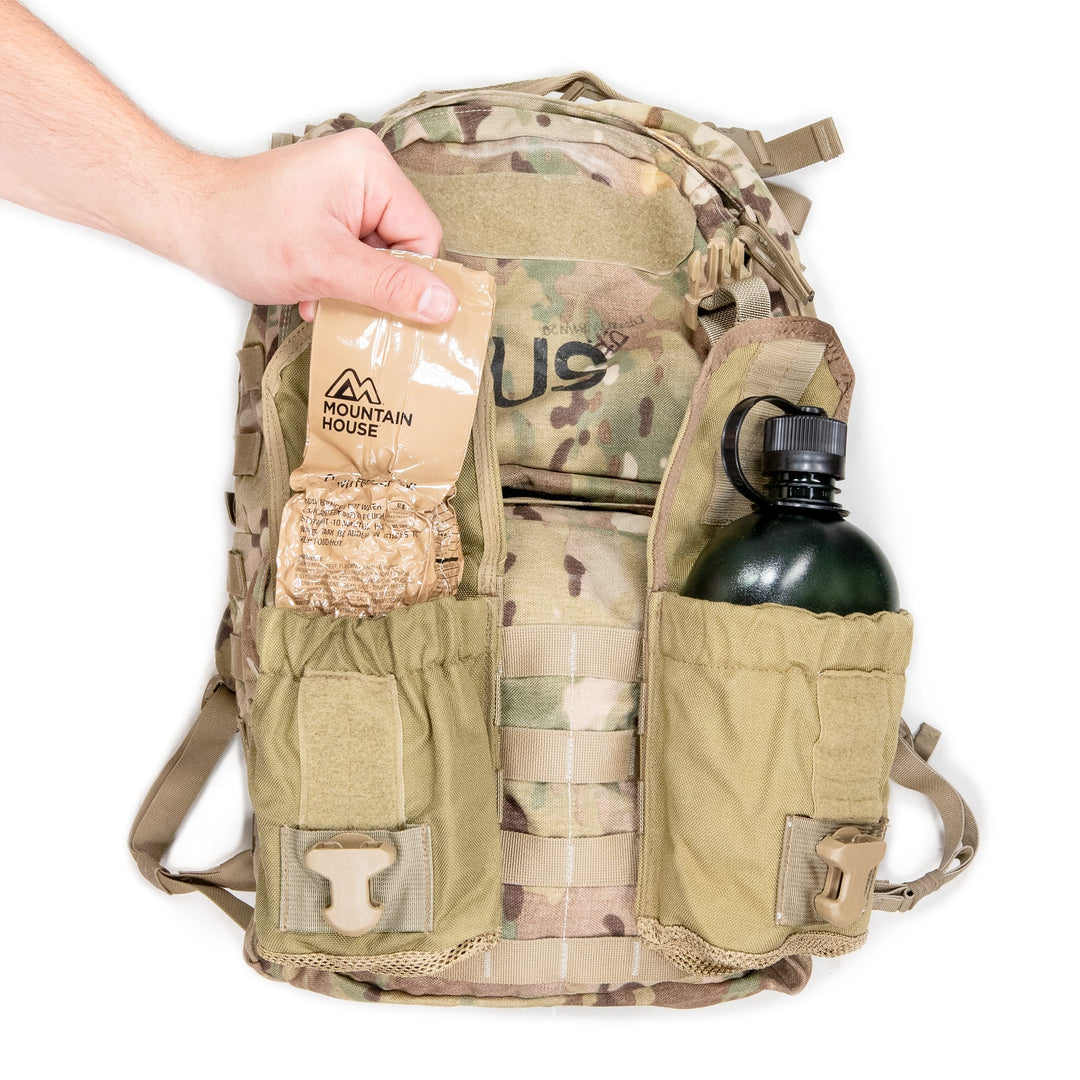 Light & Compact
No water means virtually no weight. Each MCW ration weighs in at 5 oz or less; approximately the same weight as an empty PMAG.

Pouches are vacuum sealed into a tight brick, with no extra bulk or packaging.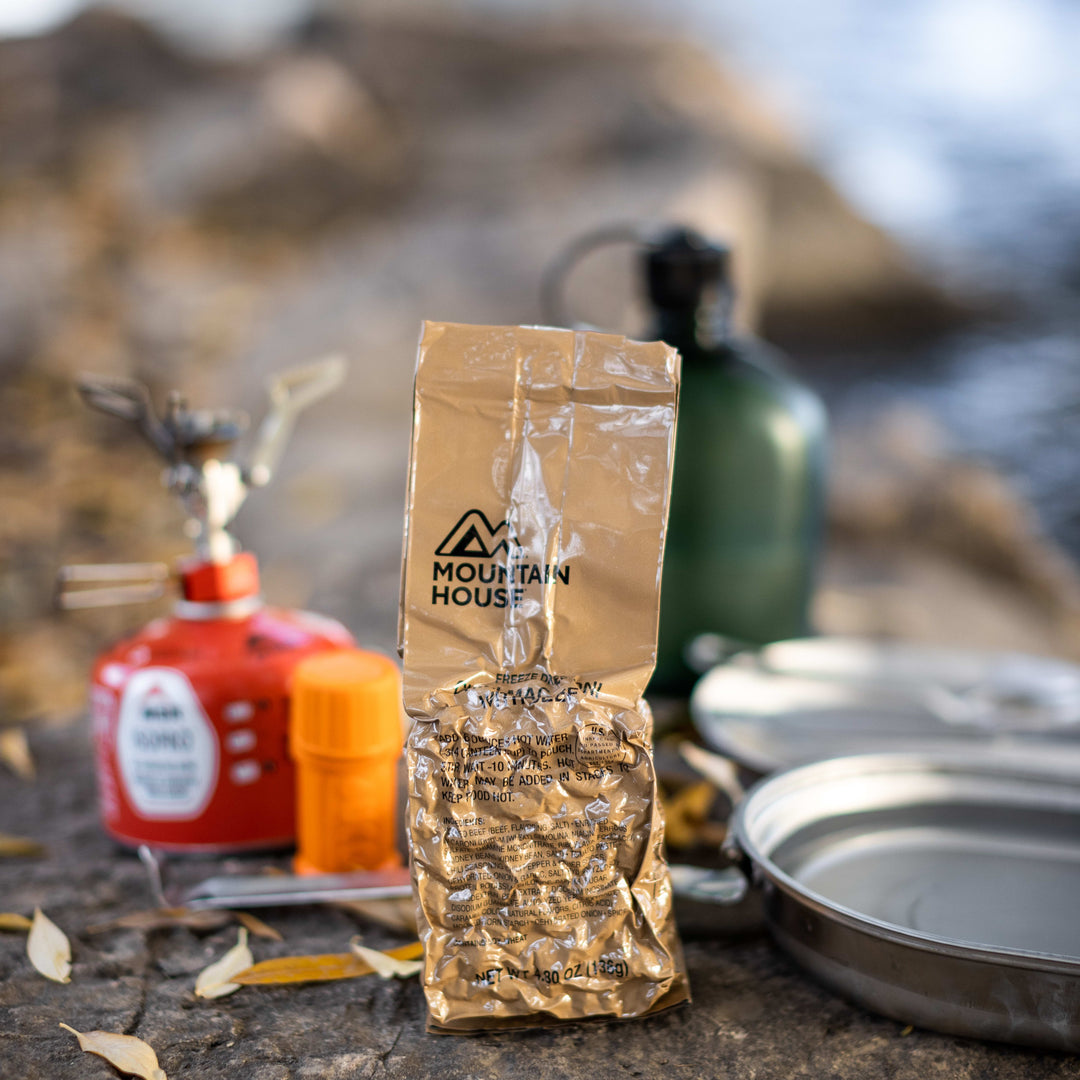 Any Environment
Mountain House's freeze drying expertise and propriety packaging ensures best in class stability and shelf life.

Rations last 10+ years and are resistant to extreme temperatures.
buy in bulk
Have A Favorite Flavor? Good.
Get bulk cases of your main meal of choice before they go away — Ships FREE to the continental USA
Browse Available Meals
meal, cold weather, long range patrol
A Brief History of the MCW
The Food Packet, Long Range Patrol or "LRP ration" (pronounced "lurp") is a U.S. Army freeze-dried field ration. It was developed in 1964 during the Vietnam War (1959–75) for use by a special group of SF soldiers, the LRRPs.
Long Range Reconnaissance Patrols were small, silent, and heavily armed teams which ventured deep in VC-held territory. More often than not, 4-5 men were tasked with shadowing large formations of VC regulars.

To do this effectively, they had to be light, fast, and well fed. Bulky canned MCI rations (formerly known as C rations) proved too heavy for extended missions on foot. In fact, they were worse than heavy...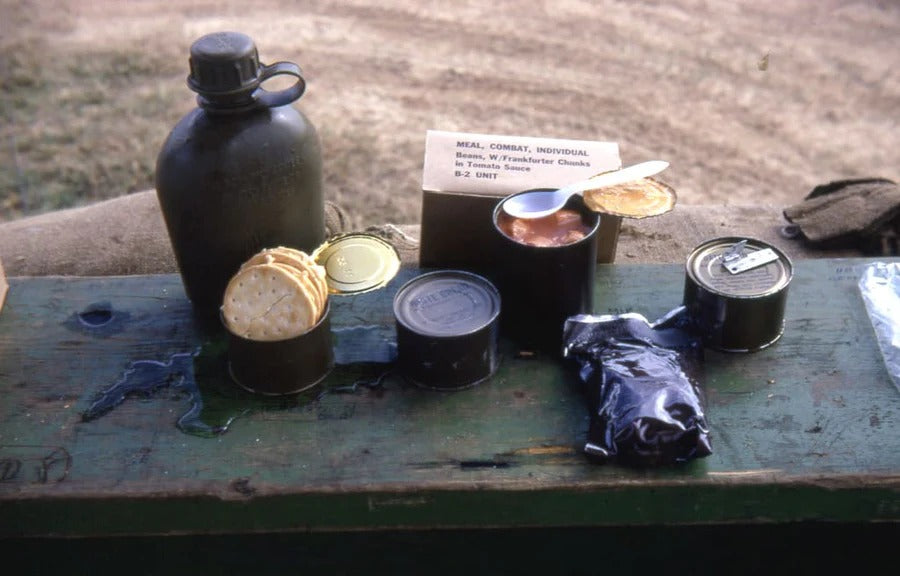 Imagine having to break out a can opener and lay out silverware while knee deep in a moonlit Cambodian Vietnamese swamp.
The MCI rations were loud. Really loud. The tin cans clanked so badly that soldiers routinely stacked them inside socks to deaden the noise.
So put yourself in the shoes of the LRRP. You get sent deep into enemy territory, each meal in your kit weighs 2.7 lbs. You're carrying nearly 60lbs of food. You're clanking. You're angry. You're really f*#@ing exhausted.
This is unacceptable.
In response to these concerns, a new ration was developed. The Food Packet, Individual, Combat (FPIC). Inspired by NASA's astronaut meals, FPICs were a first generation freeze dried combat ration.
Weighing in at 11 oz, it was dramatically lighter than the wet canned meals, although it was ultimately doomed by shoddy packaging. Out of this project came the LRP. A lighter weight, humidity proof version of the FPIC. Specially made for the boys pranking the Viet Cong every weekend.
They were smaller than standard rations, but had enough calories to keep LRRPs going. More importantly, they were minimally packaged, fast to prepare, and easy to eat.

A Domain Expert In Freeze Dried Food
Mountain House is synonymous with high quality freeze dried food. Whether it's emergency meals in your basement, or that chili mac you had on that hiking trip, Mountain House is instantly familiar to many Americans.
They didn't stop with happy couples eating on a mountain top. They do wars. The modern incarnation of the LRP main meal is now several generations removed from Vietnam.
Enter the modern MCW/LRP main meal. The centerpiece of current issue US Long Range Patrol and Meal Cold Weather rations.
Weighing in at 5 oz or less, the modern LRP/MCW is exceptionally resistant to extreme temperatures. It will remain shelf stable for 10+ years, thanks to Mountain House's proprietary packaging, and freeze dry expertise. Built for high intensity exercise, each main contains absurd quantities of protein, up to 43g per serving.
Yes, that's double most protein shakes.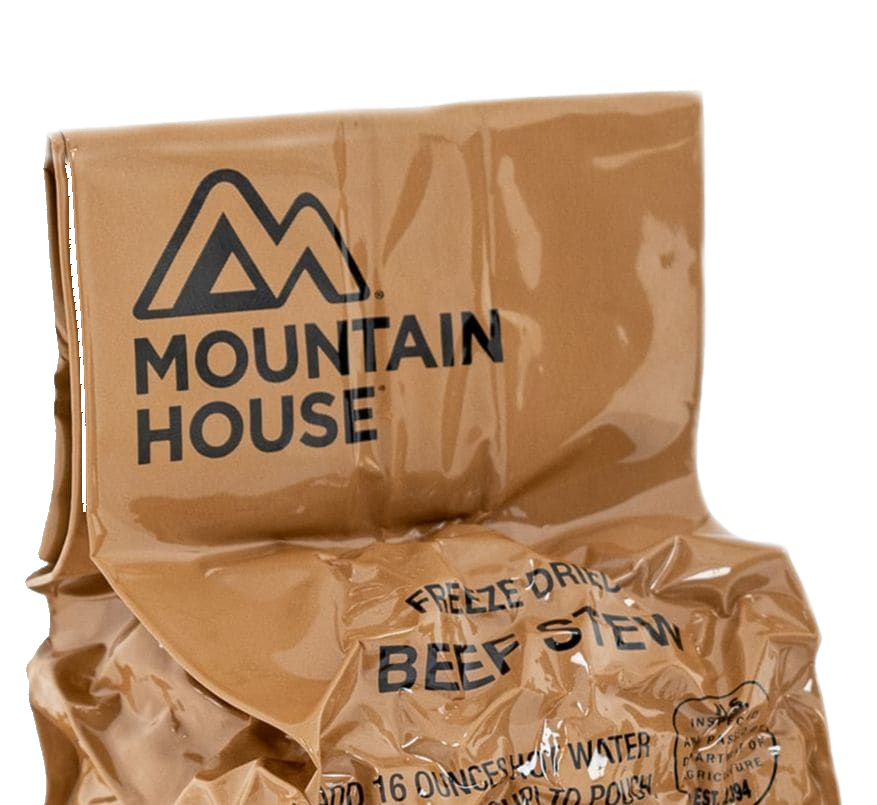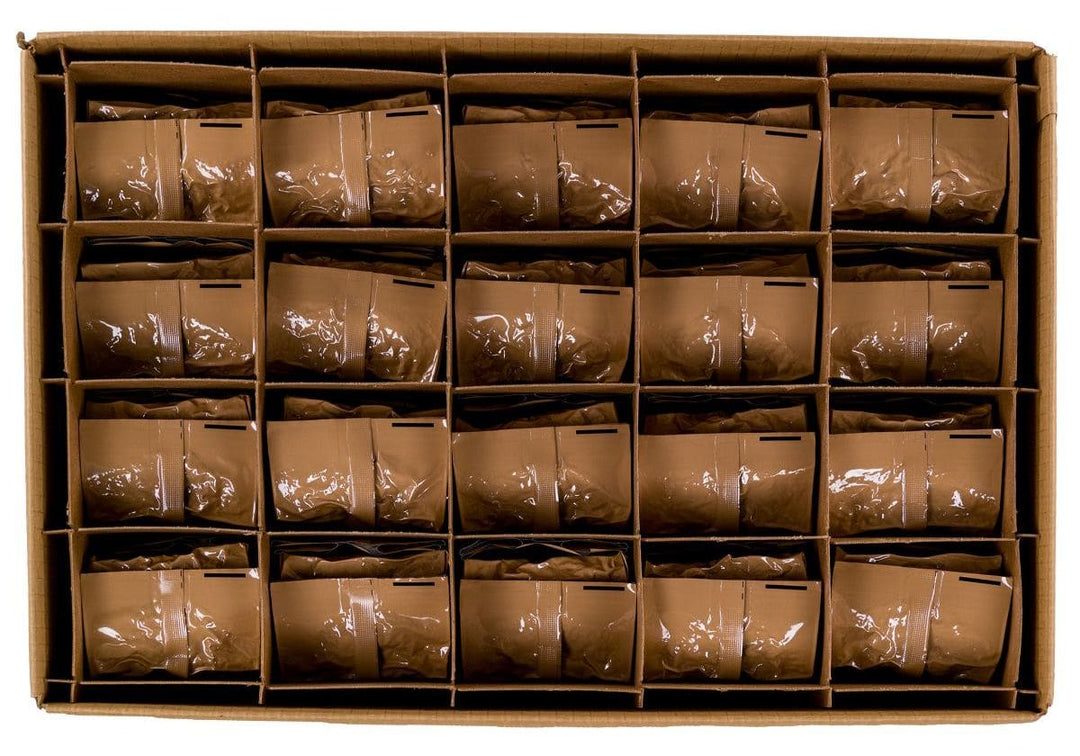 LRP rations only enter the market when there's a DOD contract overrun. Previously, you couldn't buy them at all—Mountain House had to petition for the ability to legally sell overruns. Now, Mountain house has discontinued the MCW for good.
The stars aligned for us, and we were already very fond of Mountain House's catalog. Just not too fond of the decision to discontinue their best product.
So we took every last bit of the run that we could get and crammed our warehouse full of the finest freeze-dried combat rations ever to grace God's green Earth. No other ration lets you fit 40 days of food in a duffel bag.
Thanks to Mountain House's "brick pack" packaging and proprietary barrier film, the LRPs far exceed government requirements. Flavor will be preserved until 2032, and the calories themselves will last long after that. 20 years from now you can cut open your LRP and be greeted by the satisfying hiss of depressurization and the delightful smell of your favorite mountain house meal.
And for that brief moment of flavorful bliss, the wasteland of post-apocalyptic North America will be filled with the aroma of 'spaghet or Turkey Tetrazzini from Mama Bianchi's kitchen. Just like it was in the old country.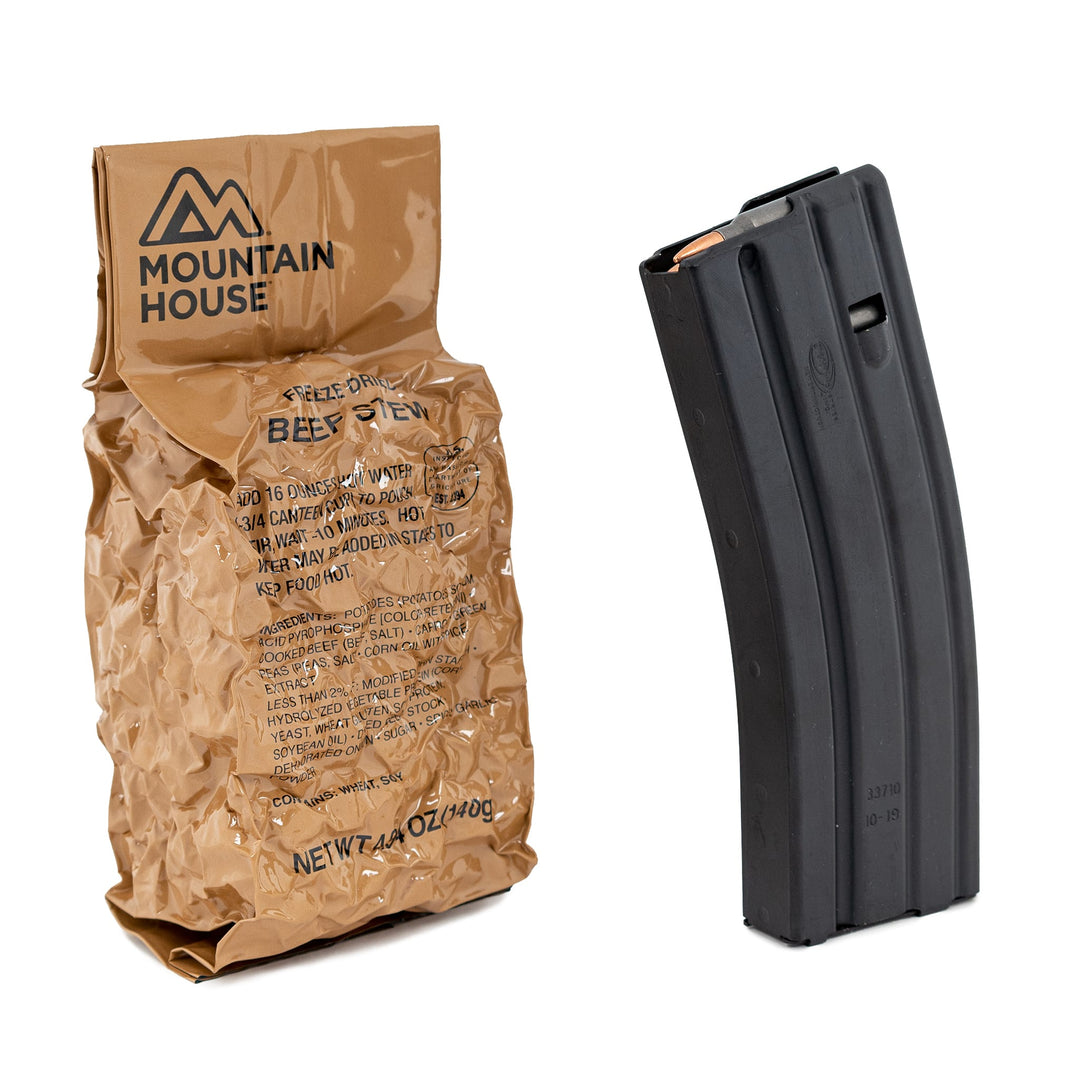 Should have bought more
Great website with awesome gear. I wish I'd bought more of the LRRP rations.
Perfect for camping
Light as air and take up no space in your pack. Looking forward to using these during hunting season.
Smol pkg
Smol but good. Thanks uncle Tony for da spicy meataball
Reviewed by Indiana Jones aka Doctor J.
Verified Buyer
I recommend this product
And now for something completely different.
The Tell...If you want me to keep Mr. Dead in my pocket after the pox-eclipse happens, you need these...Max.
Oh, I wish I were a Mountain House MCW Long Range Patrol Ration,
That is what I would truly like to be-ee-ee,
'Cause if I were a Mountain House MCW Long Range Patrol Ration,
Everyone would be in love with me.
Indiana Jones and the Raiders of the Lost Long Range Patrol Ration.
Indiana Jones and the Temple of Mountain House Rations.
Indiana Jones and the Last Mountain House Ration.
Indiana Jones and the Kingdom of the Long Range Patrol Ration.
Indiana Jones and the Long Range Ration of Destiny.
Heavy duty rations to match Doctor Jone's Bundesheer Feldschuh Schwer, Trigenäht mit Dopplesohle und Rahmen, which were also PROUDLY supplied by KOMMANDOSTORE... and will no doubt resupply again.
Indiana Jones and The long awaited resupply of BundesheerFeldschuh Schwer, get the hint?